The Science and Art of Glass
Dr. Keith Wahl
Facial plastic surgeon, artist, and founder of Wahl2Wall Glass Designs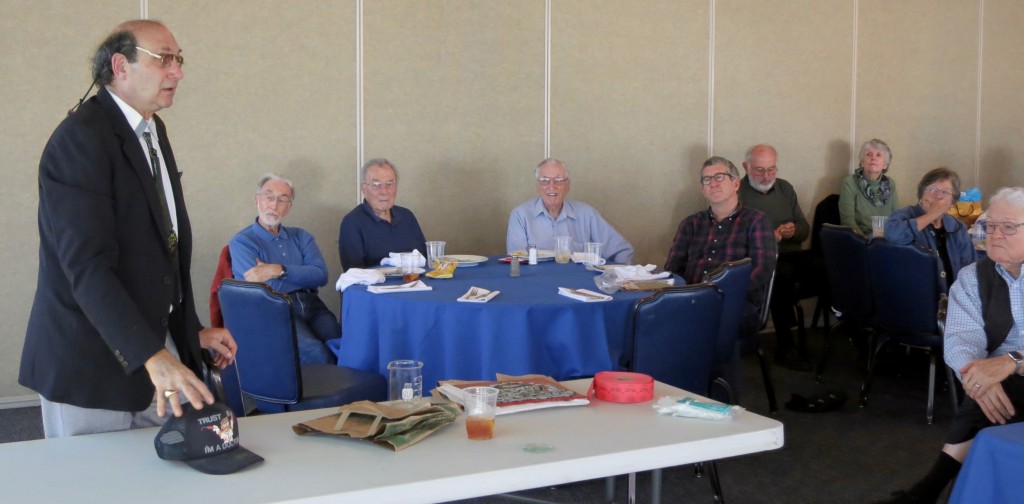 As the title indicates, Dr. Keith Wahl will talk about the science and art of glass.  He will be showing and discussing some of his creations and has agreed to give away one of his pieces, which we will do by having a drawing.  This is sure to be a visually and intellectually stimulating presentation.  It should also be fun!
Dr. Wahl established the tone of his talk right from the start by wearing this hat: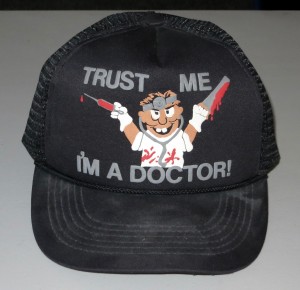 The following two pictures show the very happy winner of the raffle prize, which was a fabulous fused glass votive candle holder, and a glass fish that was passed through the audience.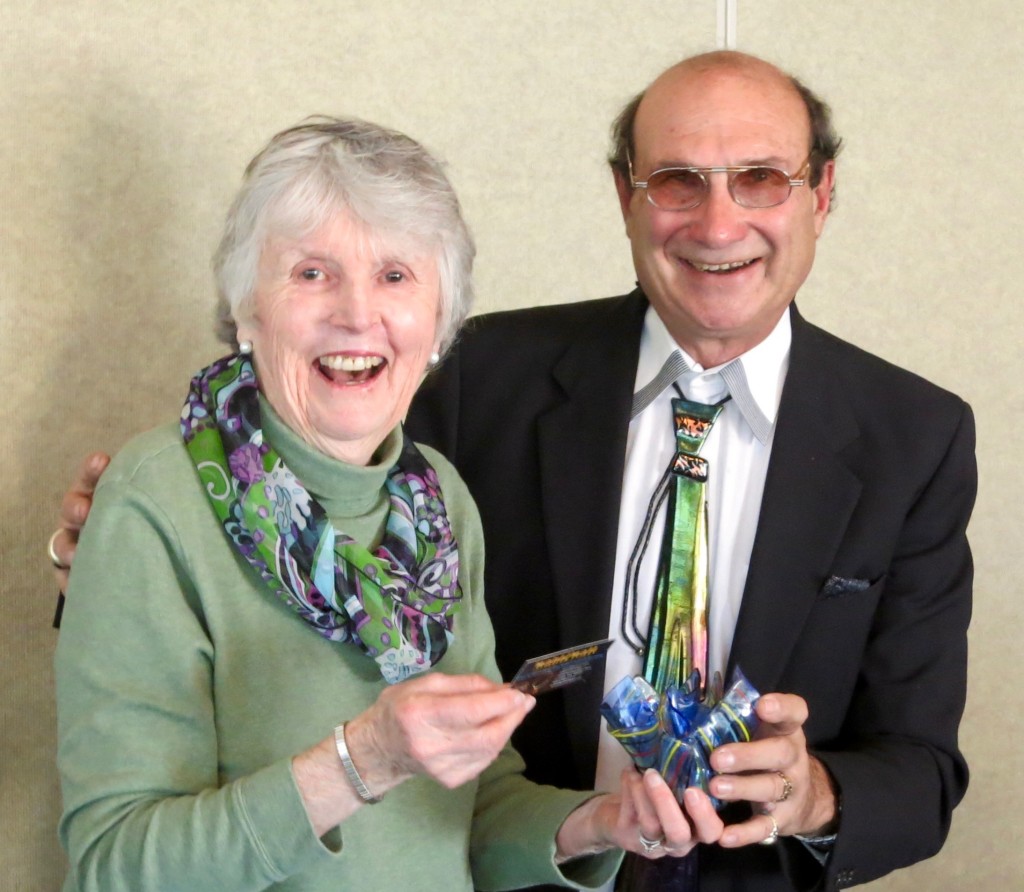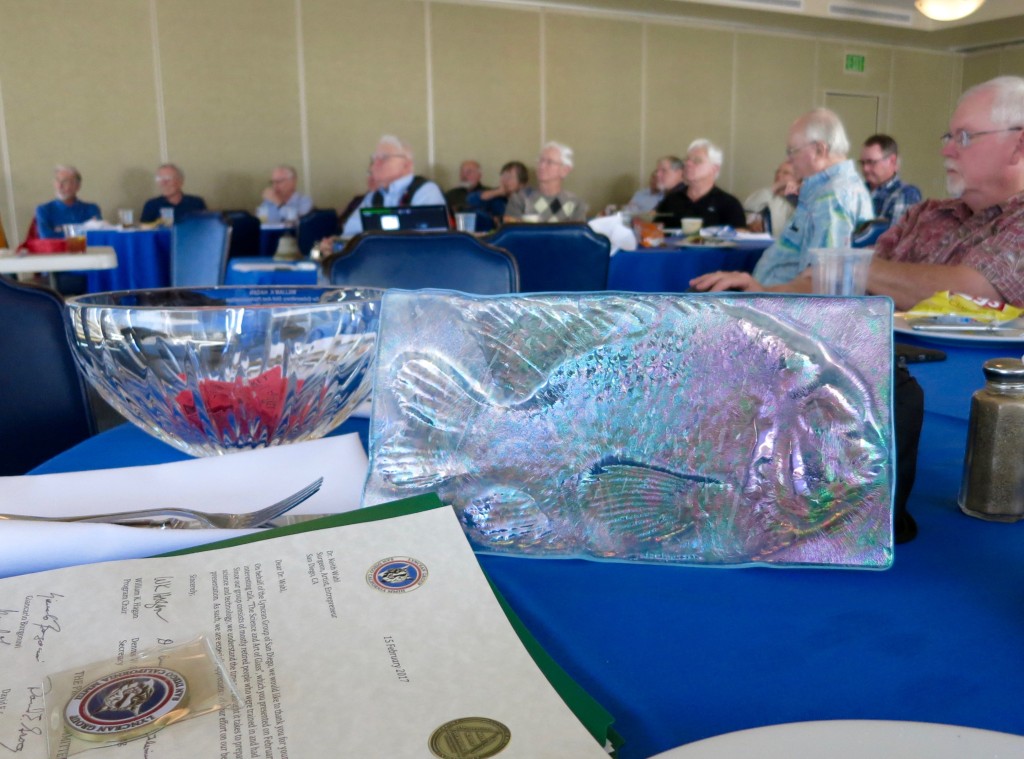 Dr. Wahl's presentation can be downloaded by clicking on the following two links.  The first contains all the viewgraphs and the second contains a video of a person playing Beethoven's 5th on a "glass harp":
The Science and Art of Glass (viewgraphs)
Beethoven's 5th on a Glass Harp
For those of you who enjoyed the Lyncean coin presentation, here is a link to those slides: