Peter Lobner, 12 February 2021
In September 2019, my wife and I went to our first immersive, multimedia modern art exhibition; this one was in Riga, Latvia: From Monet to Kandinsky. Selected works from several artists, from galleries around the world, were digitally projected in very high resolution on a giant screen that must have been 25 to 30 feet tall and more than 120 feet long. Several rows of comfortable seating in this dark exhibition space gave everyone an unobstructed view of a portion of the screen. The particular scenes seamlessly migrated across the screen to our location along with occasional captions that briefly identified the artist and the piece. Subtle background music erased almost all other background noises. This was a surprisingly engaging experience that was totally different than a visit to a conventional exhibit of artwork hanging on the walls in an art museum. With some images extending into my peripheral vision, I felt like my viewing perspective was from within some of the art pieces. Yes, I enjoyed it very much!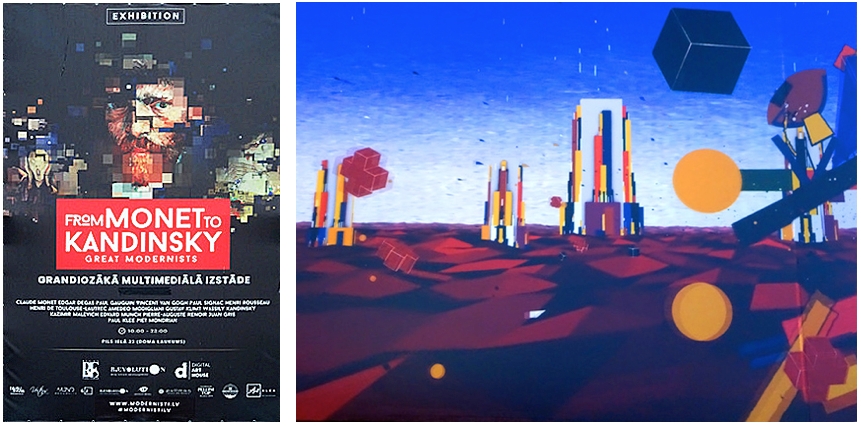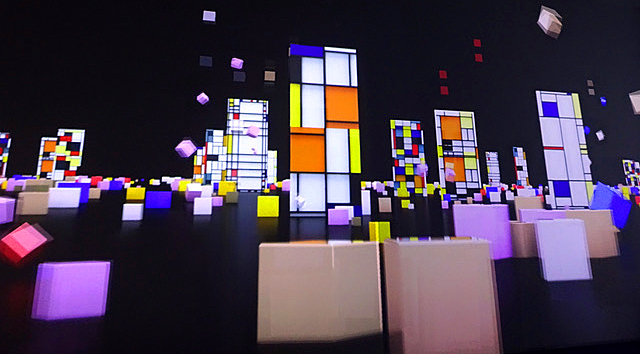 Since the 2019 Riga exhibition, I've noticed that immersive, multimedia art exhibitions are being hosted in many venues around the world. Perhaps this is a trend. If art museums collaborated to produce integrated digital art collections, then the immersive digital multimedia exhibition format could provide a whole new avenue for sharing great art worldwide through very engaging experiences for the public.
Here are a few immersive digital multimedia art exhibitions you might consider attending if you are in the neighborhood.
Atelier des Lumières, Paris, France exhibitions
The multimedia exhibition, Monet, Renoir… Chagall, Journeys around the Mediterranean, was presented at Atelier des Lumières from 28 February 2020 to 17 January 2021. A new venue for this exhibition has not been announced.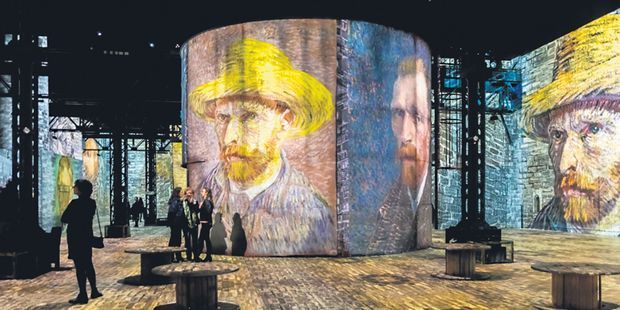 From 3 April 2021 to 2 January 2022, the multimedia exhibition Gaudí, the Architect of the Imaginary, produced by the firm Cutback, will be at Atelier des Lumières.
"This immersive exhibition will pay tribute to the ingenious architect via his modernist buildings that have now been listed as UNESCO World Heritage sites. It takes visitors on a journey that embraces dreams and reality, ranging from the Parc Güell, the Casa Batlló, and the Casa Milà to the Sagrada Família."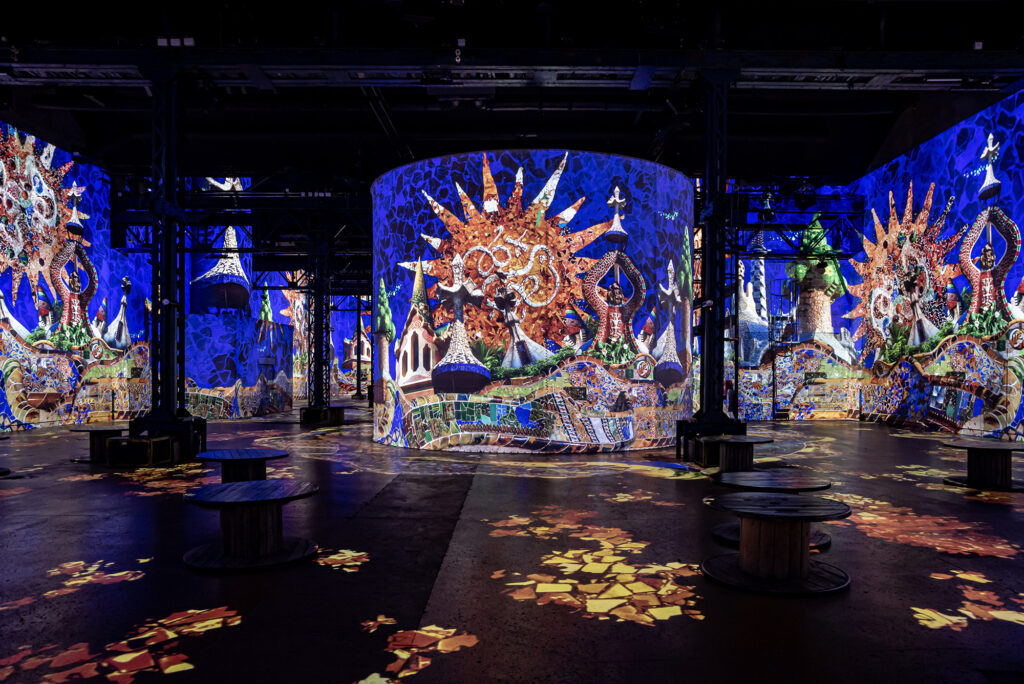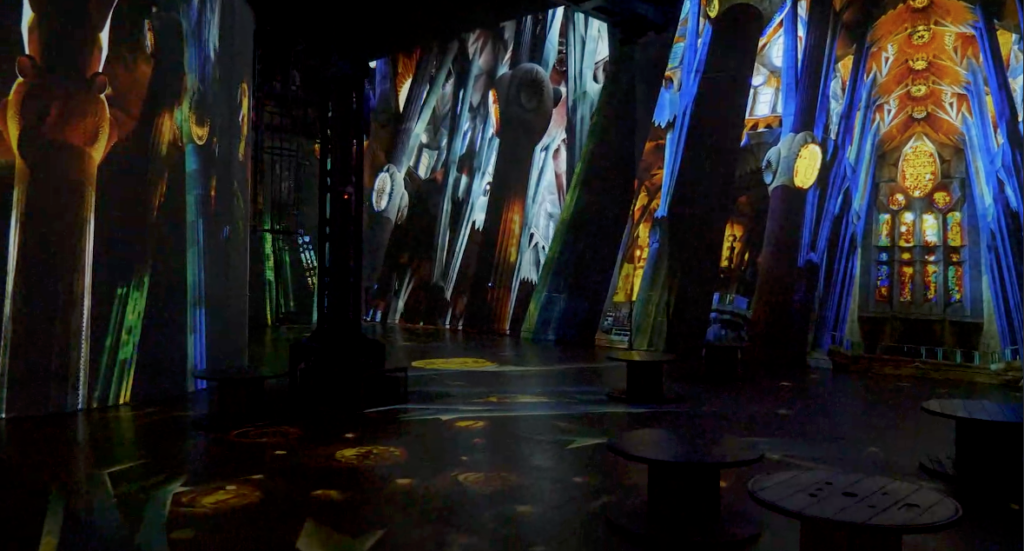 Also running from 3 April 2021 to 2 January 2022 at Atelier des Lumières, is the multimedia exhibition Dalí, the endless enigma, produced by Gianfranco Iannuzzi, Renato Gatto and Massimiliano Siccardi.
"Explore a thematic itinerary comprising surrealistic and metaphysical landscapes and will be immersed in the artist's amazing and highly imaginative works. Exhibited around the world (the Gala-Salvador Dalí Foundation at Figueres, the Dalí Museum in Florida, the Reina Sofía Museum in Madrid, and MoMA in New York) these works, which can be interpreted on so many levels, will be brought together in the Atelier. Displayed and brought to life on the floors and ten-meter-high walls, visitors will be able to observe every detail of the brushstrokes, lines, and material effects."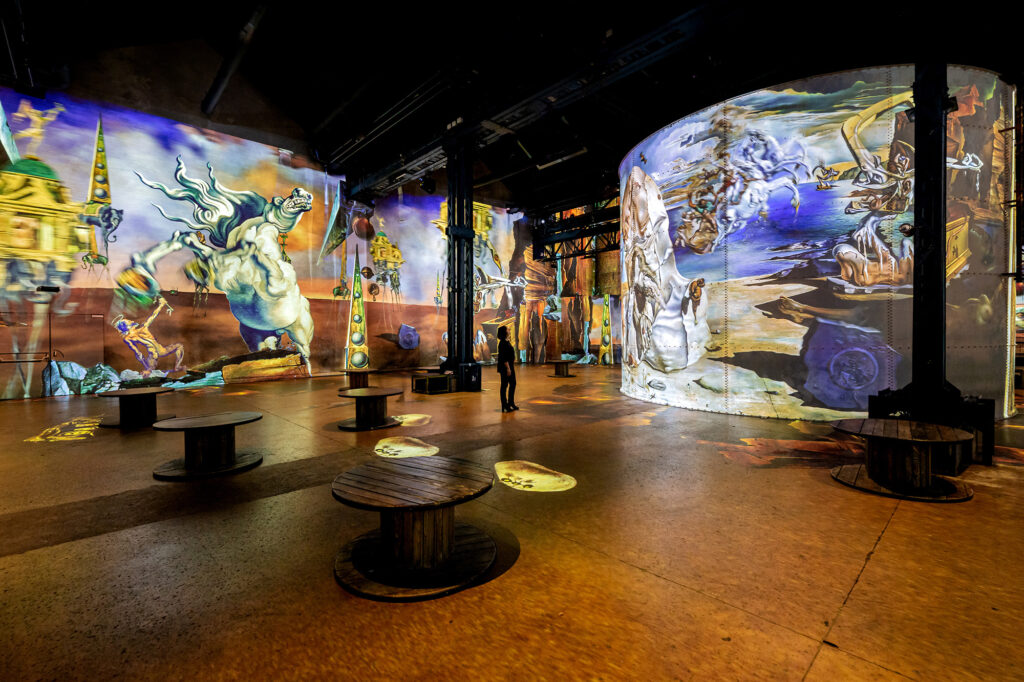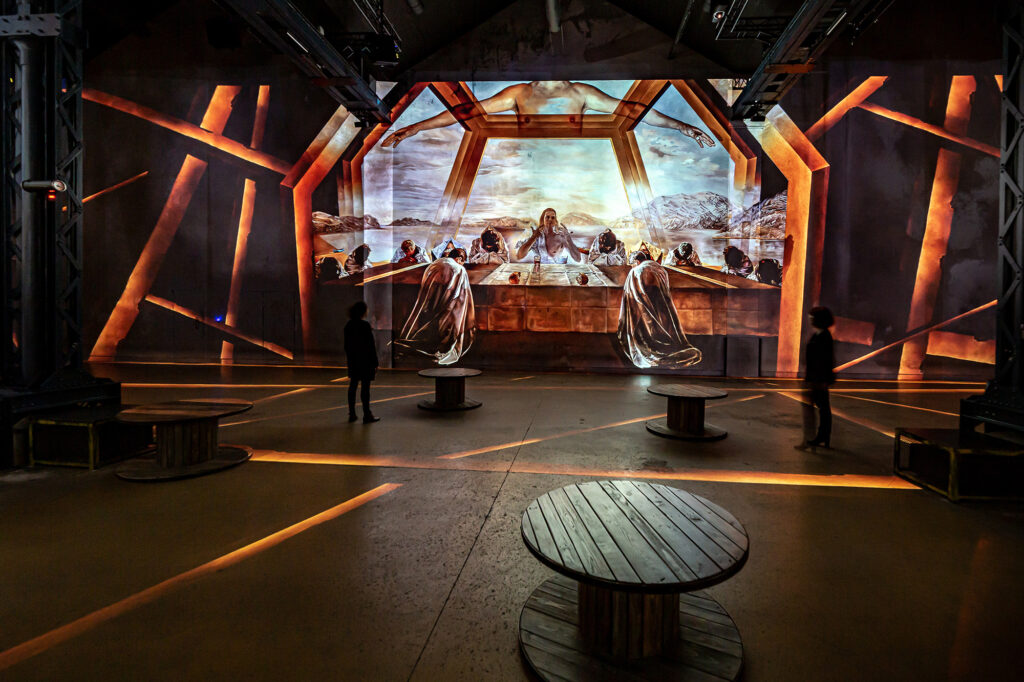 You'll find the very interesting Atelier des Lumières website here: https://www.atelier-lumieres.com/en/home
The Dalí Museum, Clearwater, FL exhibition: van Gogh Alive
Now through 11 April 2021, the multimedia van Gogh Alive exhibit is at the Dalí Museum, which is the first art museum in North America to host this exhibit. Their website is here: https://thedali.org/#
"…more than 3,000 Van Gogh images, all scaled to enormous proportions through the use of high-definition projectors. This novel art installation is meant to give visitors the sensation of being immersed in Van Gogh's paintings, an experience that's enhanced by surround-sound with a compelling classical score."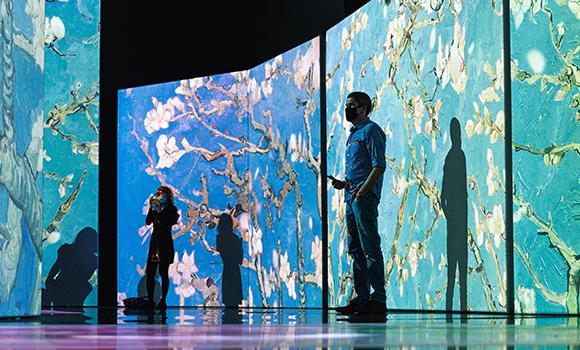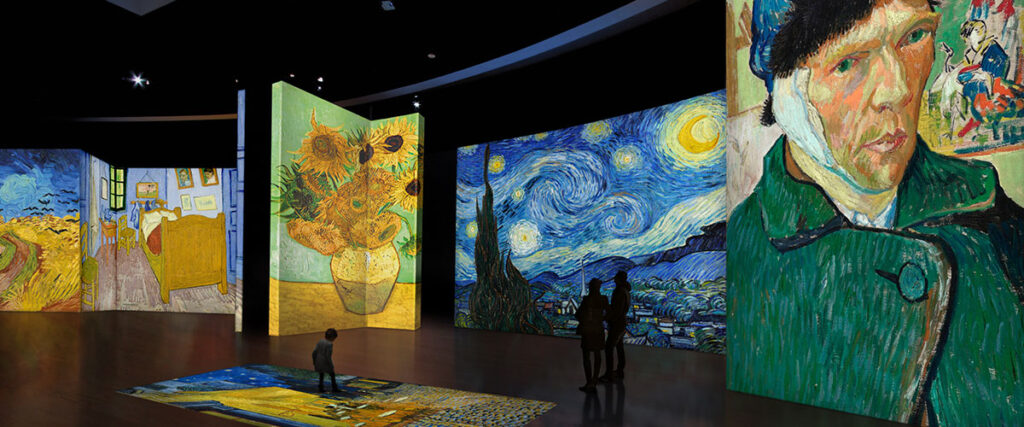 Newfields Museum, Indianapolis, IN exhibition: THE LUME Indianapolis
The digital exhibition called THE LUME Indianapolis, created by the Australian-based firm Grande Experiences, is coming in June 2021 to the 137 year old Newfields Museum. The museum's 30,000 ft2 exhibition space will digitally host Vincent van Gogh's The Starry Nightand other masterpieces in an exhibition the museum describes as follows:
"THE LUME Indianapolis will feature nearly 150 state-of-the-art digital projectors that can transform two-dimensional paintings into a three-dimensional world that guests can explore through all their senses. The exhibition featured in THE LUME will move far beyond the static nature of traditional art exhibitions. The LUME Indianapolis will be a new permanent attraction at Newfields, with the first year's show featuring the breathtaking paintings of Vincent van Gogh. Friends and families of all ages are sure to enjoy the fascinating world of Van Gogh and his captivating art in a brand-new light."
The Newfields Museum website is here: https://discovernewfields.org/lume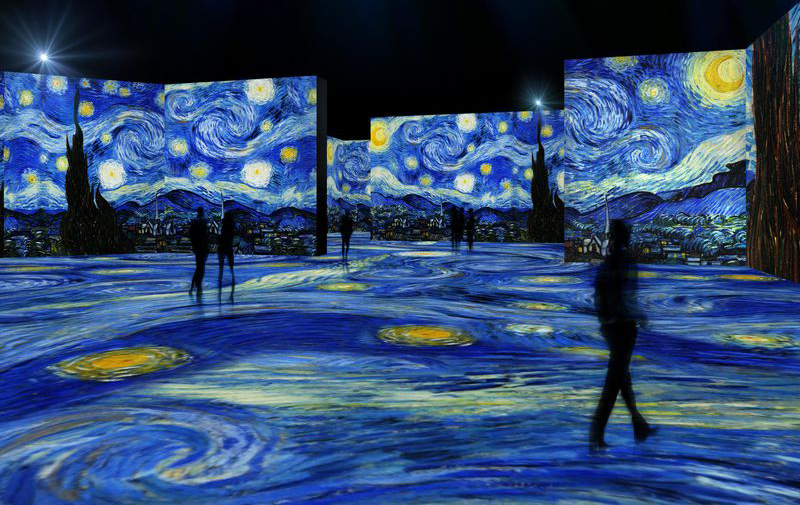 Mori Building Digital Art Museum, Tokyo, Japan
Unlike the preceding immersive digital multimedia art exhibitions, the Mori Building Digital Art Museum creates spectacular walk-through digital environments produced by teamLab Borderless. The museum's website offers the following invitation:
"teamLab Borderless is a group of artworks that form one borderless world. Artworks move out of rooms, communicate with other works, influence, and sometimes intermingle with each other with no boundaries……Immerse your body in borderless art in this vast, complex, three-dimensional 10,000 square meter (108,000 square foot) world. Wander, explore with intention, discover, and create a new world with others."
The exhibition's website of here: https://borderless.teamlab.art/#featured