Peter Lobner
The Google Cultural Institute created the ultra high resolution Art Camera as a tool for capturing extraordinary digital images of two-dimensional artwork. The Institute states:
 "Working with museums around the world, Google has used its Art Camera system to capture the finest details of artworks from their collection."
A short video at the following link provides a brief introduction to the Art Camera.
https://www.youtube.com/watch?v=dOrJesw5ET8
The Art Camera simplifies and speeds up the process of capturing ultra high resolution digital images, enabling a 1 meter square (39.4 inch square) piece of flat art to be imaged in about 30 minutes. Previously, this task took about a day using third-party scanning equipment.
The Art Camera is set up in front of the artwork to be digitized, the edges of the image to be captured are identified for the Art Camera, and then the camera proceeds automatically, taking ultra high-resolution photos across the entire surface within the identified edges. The resulting set of digital photos are processed by Google and converted into a single gigapixel file.
Google has built 20 Art Cameras and is lending them out to institutions around the world at no cost to assist in capturing digital images of important art collections.
You can see many examples of artwork images captured by the Art Camera at the following link:
https://www.google.com/culturalinstitute/project/art-camera
Among the images on this site is the very detailed Chinese ink and color on silk image shown below. The original image measures about 39 x 31 cm (15 x 12 inches). The first image below is of the entire scene. Following are two images that show the higher resolution available as you zoom in on the dragon's head and reveal the fine details of the original image, including the weave in the silk fabric.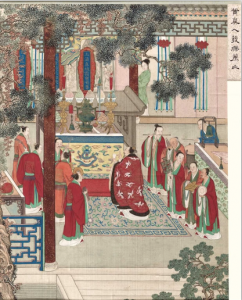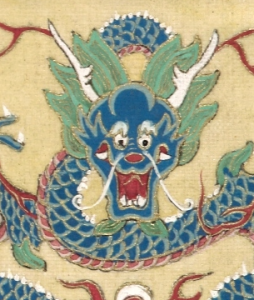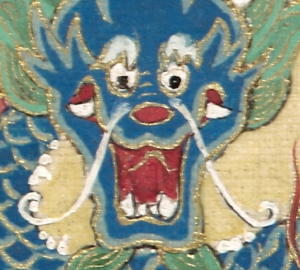 Image credit, three images above: Google Cultural Institute/The Nelson-Atkins Museum of Art
In the following pointillist painting by Camille Pissarro, entitled Apple Harvest, the complex details of the artist's brush strokes and points of paint become evident as you zoom in and explore the image. The original image measures about 74 x 61 cm (29 x 24 inches).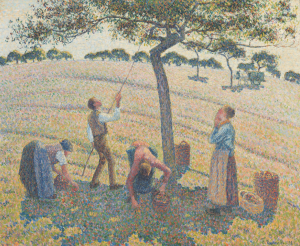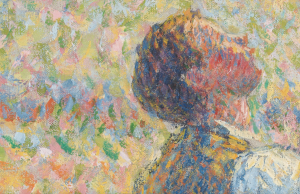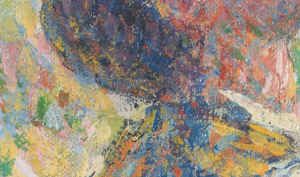 Image credit, three images above: Google Cultural Institute/Dallas Museum of Art
Hopefully, art museums and galleries around the world will take advantage of Google's Art Camera or similar technologies to capture and present their art collections to the world in this rich digital format.