Peter Lobner, 11 February 2021
The World Air League is the organizer for a monumental airship race around the globe that will be held between September 2023 and May 2024. The World Air League describes their mission as follows:
"The mission and vision of the World Air League are to promote the advancement of lighter-than-air aviation for a sustainable future. The World Air League is creating the World Sky Race as an epic challenge to inspire inventors to invent and adventurers to compete. For strategic impact and purpose, the World Air League in embedding the World Sky Race® to be included in the global educational system to provide the world's next-generation with a path to explore with their destination an alternate greener, cleaner future."
You'll find the World Sky Race® website here: www.worldskyrace.com/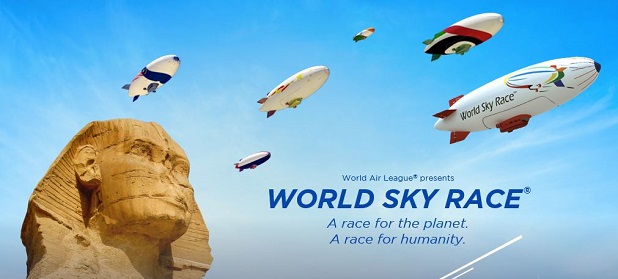 The upcoming World Sky Race® will launch in September 2023 when the competing airships cross the Prime Meridian heading east over Greenwich, London, and will end eight months later in Paris in May 2024, after the competitors have circumnavigated the globe. During the eight-month race, the airships will be flying over 130+ UNESCO World Heritage Sites and cities. Hopefully this flying caravan will inspire people worldwide to the green transportation opportunities represented by modern airships. The following map shows the proposed route.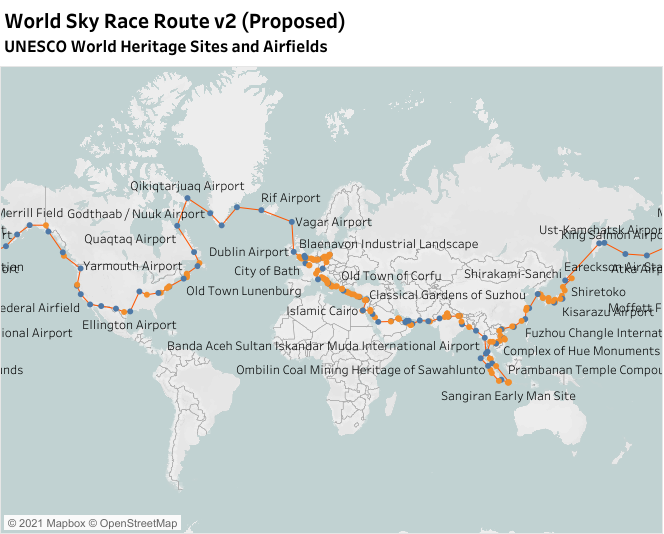 The following travel poster images provide inspiring views of some of the destinations that will be visited during the upcoming World Sky Race®.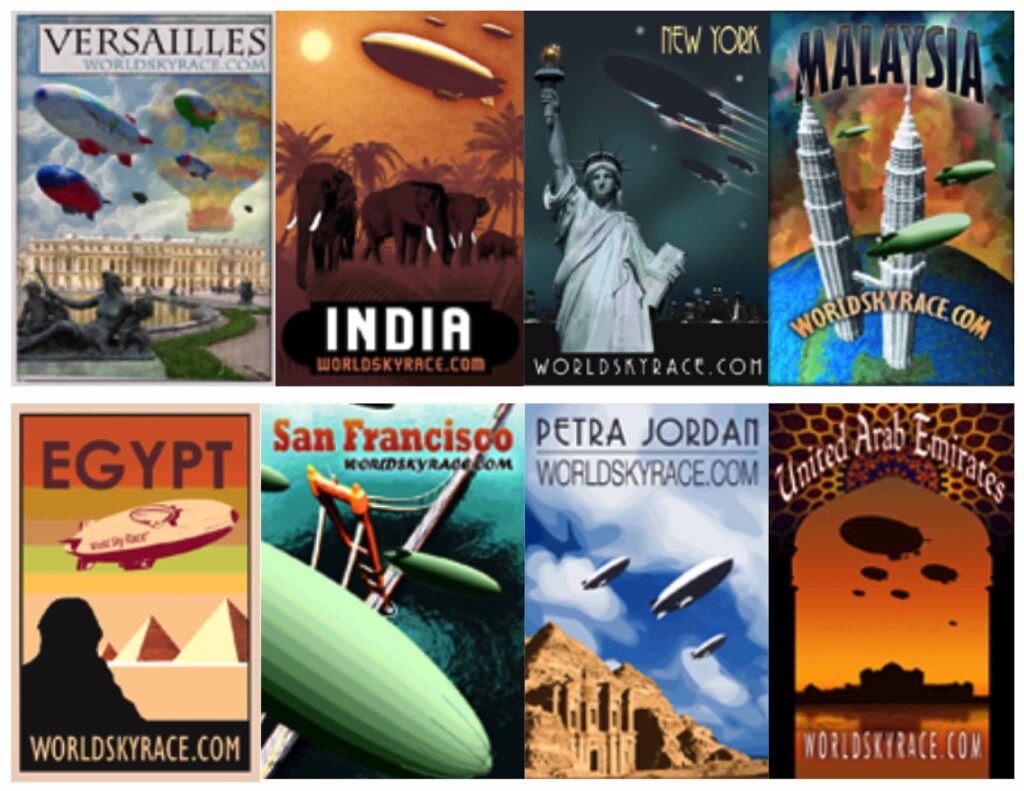 The World Air League previously attempted to organize the inaugural World Sky Race® in 2010. That race didn't occur. Hopefully the planned 2023 – 2024 race will become a reality and will be a rousing success.
For more information:
Videos: