Peter Lobner
A year ago, this might have seemed like a foolish question. An autonomous car racing in the Indianapolis 500 Mile Race? Ha! When pigs fly!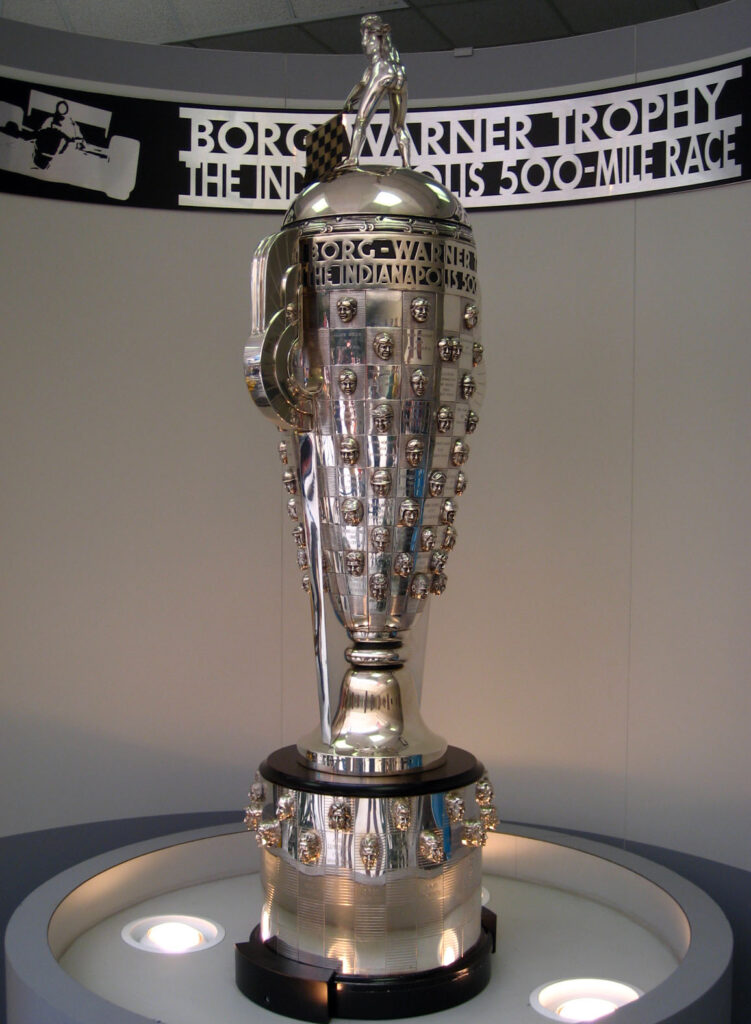 One of the first things you may notice about the Borg Warner Trophy is that the winning driver of each Indy 500 Race is commemorated with a small portrait/sculpture of their face in bas-relief along with a small plaque with their name, winning year and winning average speed. Today, 105 faces grace the trophy.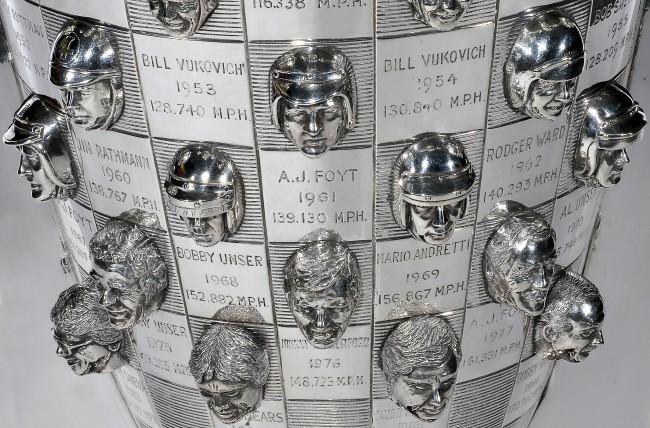 The Indianapolis Motor Speedway (IMS) website provides the following details:
"The last driver to have his likeness placed on the original trophy was Bobby Rahal in 1986, as all the squares had been filled. A new base was added in 1987, and it was filled to capacity following Gil de Ferran's victory in 2003. For 2004, Borg-Warner commissioned a new base that will not be filled to capacity until 2034."
On 11 January 2021, the Indianapolis Motor Speedway along with Energy Systems network announced the Indy Autonomous Challenge (IAC), with the inaugural race taking place at the IMS on 23 October of 2021. The goal of the IAC is to create the fastest autonomous race car that can complete a head-to-head 50 mile (80.5 km) race at IMS. The challenge, which offers $1.5 million in prize money, is geared towards college and university teams. The IAC website is here: https://www.indyautonomouschallenge.com
The IAC organizers state that this challenge was "inspired and advised by innovators who competed in the Defense Advanced Research Projects Agency (DARPA) Grand Challenge, which put forth a $1 million award in 2004 that created the modern automated vehicle industry."
All teams will be racing an open-wheel, automated Dallara IL-15 race car that appears, at first glance, quite similar to conventional (piloted) 210 mph Dallara race cars used in the Indy Lights race series. However, the IL-15 has been modified with hardware and controls to enable automation. The automation systems include an advanced set of sensors (radar, lidar, optical cameras) and computers. Each completed race car has a value of more than $1 million. The teams will focus primarily on writing the software that will process the sensor data and drive the cars. When fully configured for the race, the IAC Dallara IL-15 will be the world's fastest autonomous automotive vehicle.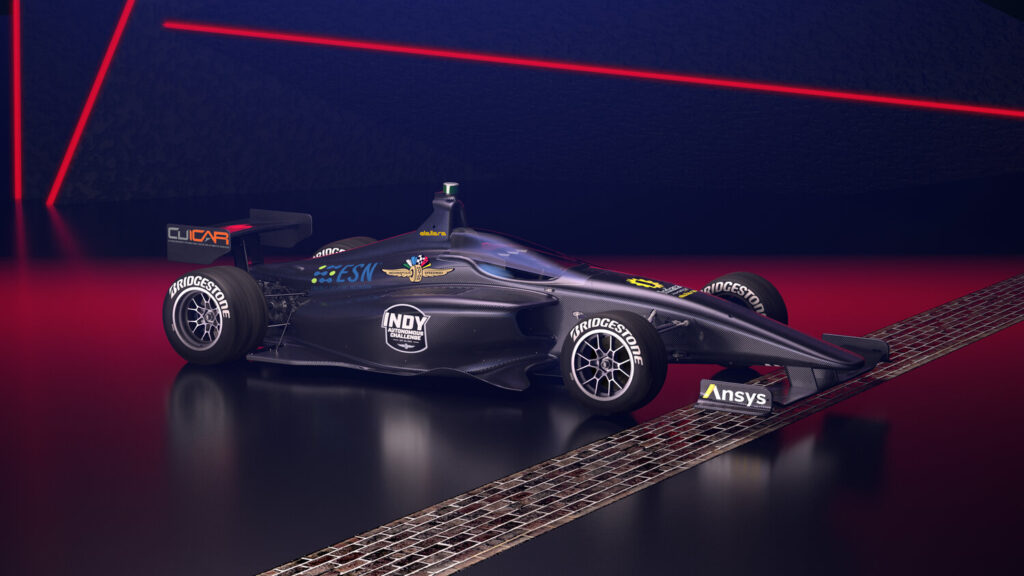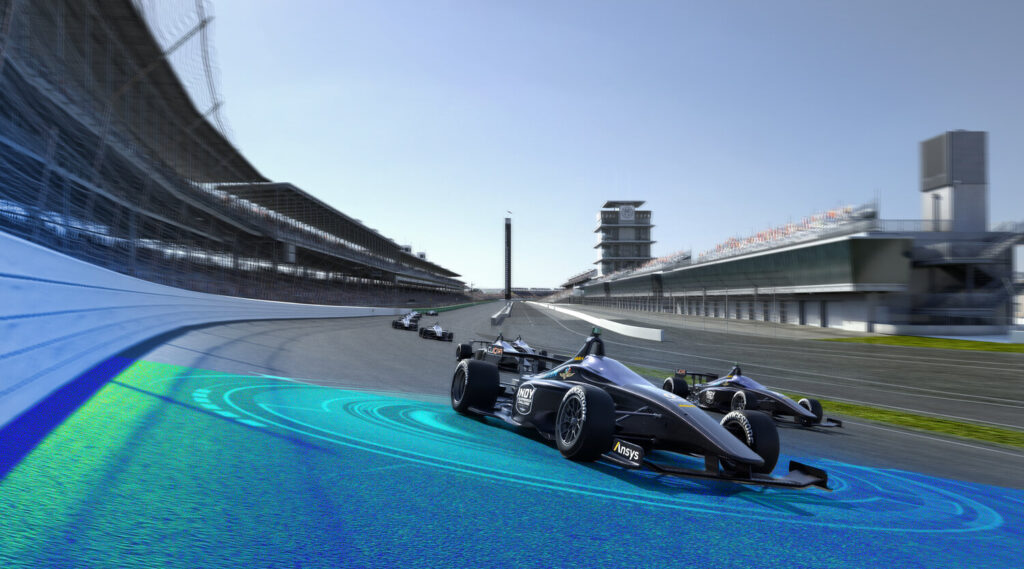 Originally, 39 university teams from 11 counties and 14 states had applied to compete in the IAC. As of mid-January 2021, the IAC website lists 24 teams still actively seeking to qualify for the race.
The race winner will be the first team whose car crosses the finish line after a 20-lap (50 mile / 80.5 km) head-to-head race that is completed in less than 25 minutes. This requires an average lap speed of at least 120 mph (193 kph) and an average lap time of less than 75 seconds around the 2.5 mile (4 km) IMS race track.
In comparison, Indy Light races at IMS from 2003 to 2019 have had an average winning speed of 148.1 mph (238.3 kph) and an average winning lap time of 60.8 seconds. All of these races were run with cars using a Dallara chassis. The highest winning average speed for an Indy Lights race at IMS was in 2018, when Colton Herta won in a Dallara-Mazda at an average speed of 195.0 mph (313.8 kph) and an average lap time of 46.1 seconds, with no cautions during the race.
Milestones preceding the autonomous race are listed on the IAC website here: https://www.indyautonomouschallenge.com/timeline
Key milestones include:
27 – 29 May: Vehicle distribution to the teams
5 – 6 June: Track practice #1
4 – 6 September: Track practice #2
19 – 20 October: Track practice #3
21 – 22 October: Final race qualification
23 October: Race day
The winning team will receive a prize of $1 million, with the second and third place teams receiving $250,000 and $50,000, respectively.
The IAC race will be held more than 17 years after the first of three DARPA Grand Challenge autonomous vehicle competitions that were instrumental in building the technical foundation and developing broad-based technical competencies related to autonomous vehicles. A quick look at these DARPA Grand Challenge races may help put the upcoming IAC race in perspective.
The first DARPA Grand Challenge autonomous vehicle race was held on 13 March 2004. From an initial field of 106 applicants, DARPA selected 25 finalists. After a series of pre-race trials, 15 teams qualified their vehicles for the race. The "race course" was a 140 mile (225 km) off-road route designated by GPS waypoints through the Mojave Desert, from Barstow, CA to Primm, NV. You might remember that no vehicles completed the course and there was no winner of the $1 million prize. The vehicle that went furthest was the Carnegie Mellon Sandstorm, a modified Humvee sponsored by SAIC, Boeing and others. Sandstorm broke down after completing 7.36 miles (11.84 km), just 5% of the course.
A second Grand Challenge race was held 18 months later, on 8 October 2005. DARPA raised the prize money to $2 million for this 132 mile (212 km) off-road race. From an original field of 197 applicants, 23 teams qualified to have their vehicles on the starting line for the race. In the end, five teams finished the course, four of them in under the 10-hour limit. Stanford University's Stanley was the overall winner. All but one of the 23 finalist teams traveled farther than the best vehicle in 2004. This was a pretty remarkable improvement in autonomous vehicle performance in just 18 months.
In 2007, DARPA sponsored a different type of autonomous vehicle competition, the Urban Challenge. DARPA describes this competition as follows:
"This event required teams to build an autonomous vehicle capable of driving in traffic, performing complex maneuvers such as merging, passing, parking, and negotiating intersections. As the day wore on, it became apparent to all that this race was going to have finishers. At 1:43 pm, "Boss", the entry of the Carnegie Mellon Team, Tartan Racing, crossed the finish line first with a run time of just over four hours. Nineteen minutes later, Stanford University's entry, "Junior," crossed the finish line. It was a scene that would be repeated four more times as six robotic vehicles eventually crossed the finish line, an astounding feat for the teams and proving to the world that autonomous urban driving could become a reality. This event was groundbreaking as the first time autonomous vehicles have interacted with both manned and unmanned vehicle traffic in an urban environment."
In January 2021, a production Tesla Model 3 with the new Full Self-Driving (FSD) Beta software package drove from San Francisco to Los Angeles with almost no human intervention. I wonder how that Tesla Model 3 would have performed on the 2007 DARPA Urban Challenge. You can read more about the SF – LA FSD trip at the following link: https://interestingengineering.com/tesla-full-self-driving-successfully-takes-model-3-from-sf-to-la
We've seen remarkable advances in the development of autonomous vehicles in the 17 years since the 2004 DARPA Grand Challenge race. Is it unreasonable to think that an autonomous race car will become competitive with a piloted Indy race car during the next decade and compete in the Indy 500 before they run out of space on the Borg Warner Trophy in 2034? If the autonomous racer wins the Indy 500, what will they put on the trophy to commemorate the victory? A silver bas-relief of a microchip?
I think I see a flying pig!
For more information on IAC and IMS
For more information on the DARPA Grand Challenges for autonomous vehicles