Peter Lobner
Higgins landing craft are the ubiquitous, flat-bottomed, shallow-draft, barge-like boats used widely throughout WW II to deliver troops, vehicles and supplies from offshore ship to the beach during opposed (the enemy was shooting back) amphibious landings. Designed by Andrew Jackson Higgins, these boats were built in large quantities at the Higgins Industries shipyard in New Orleans, LA, using a diverse labor force.
The Higgins Memorial Project provides a biography of A. J. Higgins at the following link:
http://www.higginsmemorial.com/higgins.asp
The biographer notes: "In 1964, Dwight D. Eisenhower called Andrew Jackson Higgins 'the man who won the war for us'. Without Higgins' famous landing crafts (LCPs, LCPLs, LCVPs, LCMs), the strategy of World War II would have been much different and winning the war much more difficult."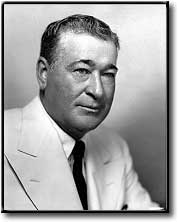 Higgins designed more than 60 types of landing craft, all built largely of mahogany plywood (same as the Higgins and other WW II PT boats), with a strong, internal wooden frame structure, and limited use of steel. By the end of WW II, Higgins Industries has built more than 20,000 boats; 12,500 of them were LCVPs.
The first Higgins boats be used were the LCPs (Landing Craft, Personnel) and LCP(L)s (Landing Craft, Personnel, Large), which did not have a bow loading ramp. Men had to jump over the gunwales after the boat landed on the beach.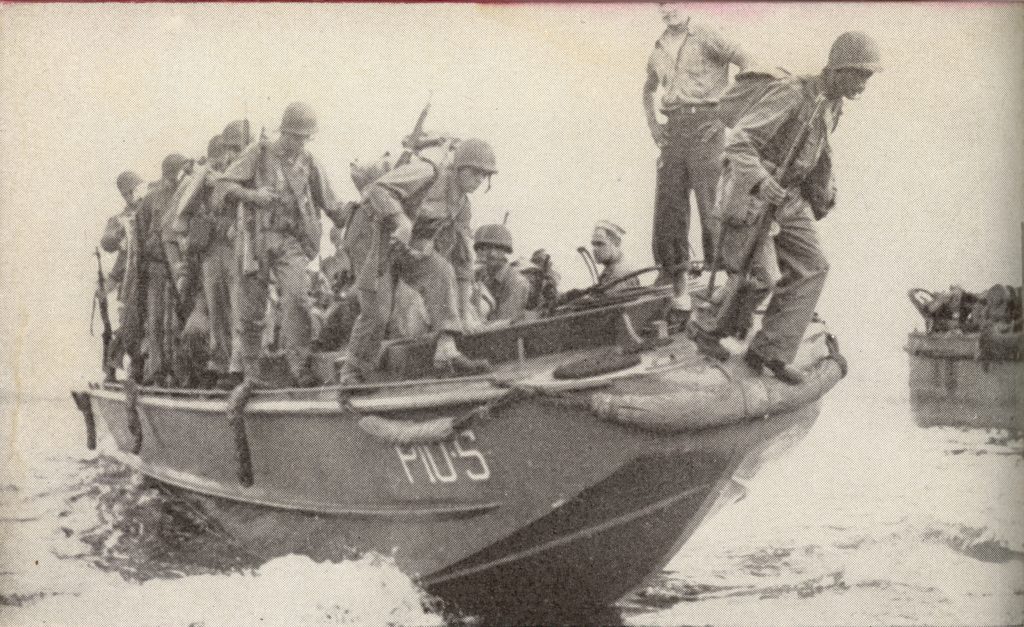 Higgins LCVPs (Landing Craft, Vehicle, Personnel) were the primary way that soldiers, sailors, Marines and supplies got to the beaches of Normandy on D-Day. The LCVPs has a steel bow loading ramp and steel armor plate added on the exterior of the hull. They could ferry a platoon-sized complement of 36 soldiers with their equipment to shore at 9 knots (17 kph). LCMs (Landing Craft, Mechanized) carried larger vehicles, including tanks, to shore.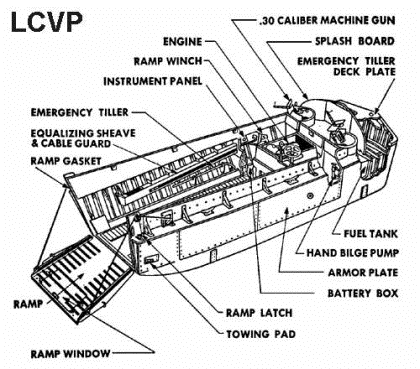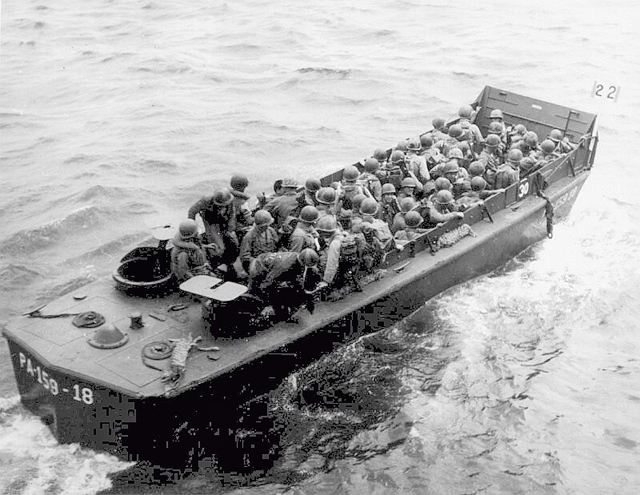 At the following link, you can read a 3 June 2019 article by David Kindy, "The Invention That Won World War II – Patented in 1944, the Higgins boat gave the Allies the advantage in amphibious assaults."
https://www.smithsonianmag.com/innovation/invention-won-world-war-ii-180972327/
That article notes one of the few surviving LCVPs is now on display outside of the U.S. Patent and Trademark Office headquarters and National Inventors Hall of Fame Museum in Alexandria, Virginia.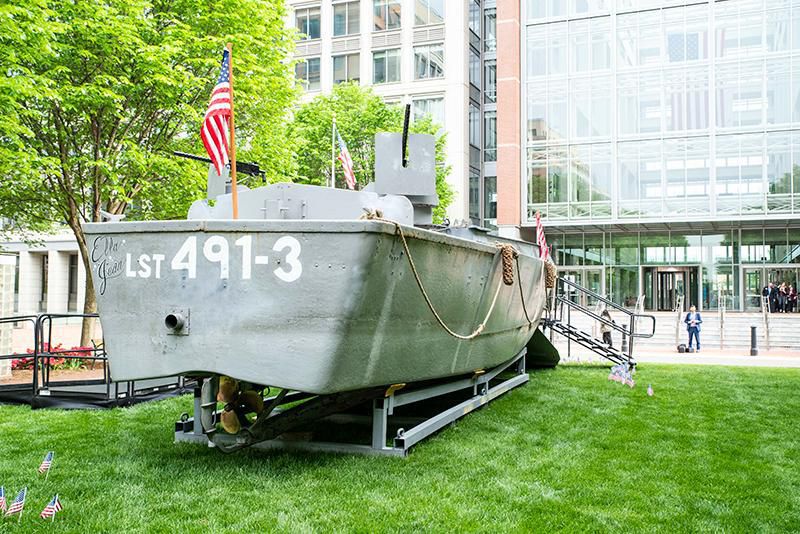 A replica of a Higgins LCVP is at the National WW II Museum in New Orleans.
You can watch a 10-minute YouTube video history of the Higgins boats here:
https://www.youtube.com/watch?v=R7mW_0YwE84
The men who rode into combat during WW II in these little vessels were very brave men. We owe them a debt of gratitude for their costly success in storming the beaches of Normandy 75 years ago and turning the tide of WW II.