Peter Lobner
After Paul Allen's death on 15 October 2018, the Stratolaunch Systems company he founded lost the broad air launch business vision it had under his leadership. A year later, on October 2019, the private equity firm Cerberus Capital Management became the new owner of the firm renamed Stratolaunch, LLC. Another year later, in November 2021, Stratolaunch LLC announced its new air launch business vision with an initial focus on missions involving a prototype reusable hypersonic rocket plane called the Talon-A. Stratolaunch has engaged the aerospace firm Calspan (https://www.calspan.com/stratolaunch-testing/) to build and test models of the Talon-A. As described on the Stratolaunch LLC website (https://www.stratolaunch.com), Talon-A is only the first of a family of air-launched vehicles that will be developed to establish "a complete air-launch vehicle ecosystem." It looks like Paul Allen's broad air launch business vision still may be alive and well under new leadership.
In an important milestone for Stratolaunch LLC, their giant carrier aircraft, Roc, returned to the air for the second time from the Mojave Air and Space Port in southern California on 29 April 2021, more than two years after its first flight on 13 April 2019.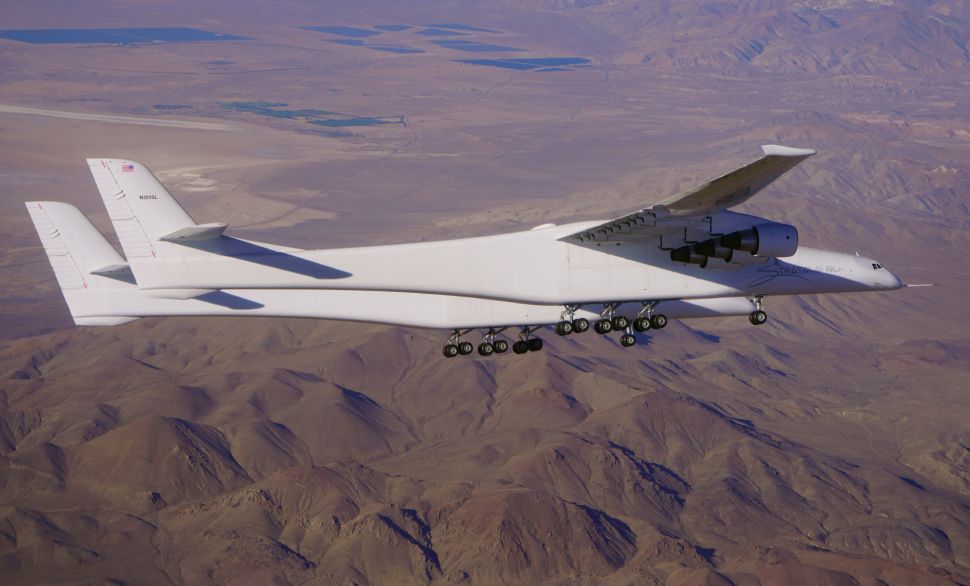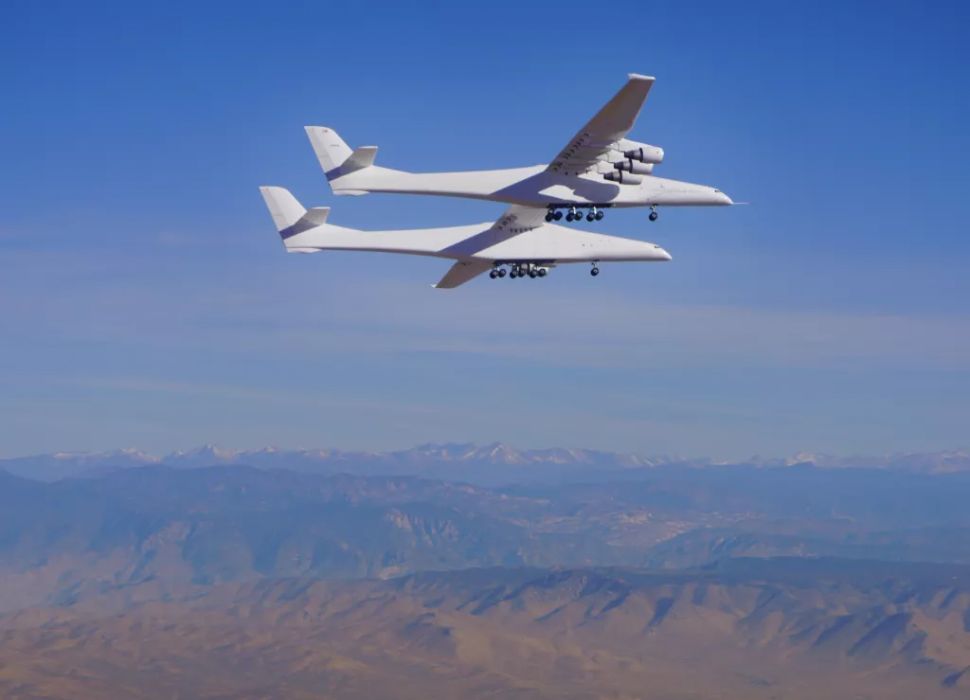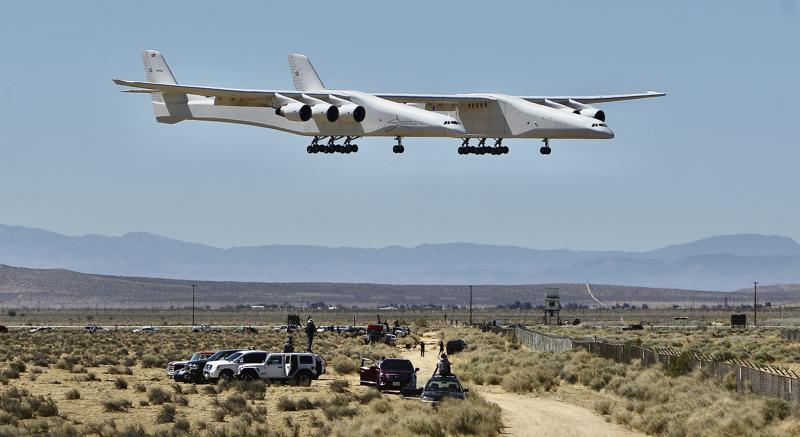 During its second flight on 29 April 2021, the Roc reached a maximum altitude of 14,000 feet (4,267 m) and a top speed of 199 mph (320 kph). The 28-wheel undercarriage remained extended for the whole flight.
At some point in the future, the Roc carrier aircraft test flight program will transition to captive carry flights with a Talon-A vehicle, followed by drop tests and finally actual flight tests of the hypersonic vehicle.
Stratolaunch explains that its Mach 6-class Talon-A vehicle is designed to make hypersonic testing more routine. They describe the Talon-A as follows:
"The Talon-A features a length of 28 feet (8.5 m), a wingspan of 11.3 feet (3.4 m), and a launch weight of approximately 6,000 pounds (2,722 Kg). It will conduct long duration flight at high Mach, and glide back for an autonomous, horizontal landing on a conventional runway. It will also be capable of autonomous takeoff, under its own power, via a conventional runway."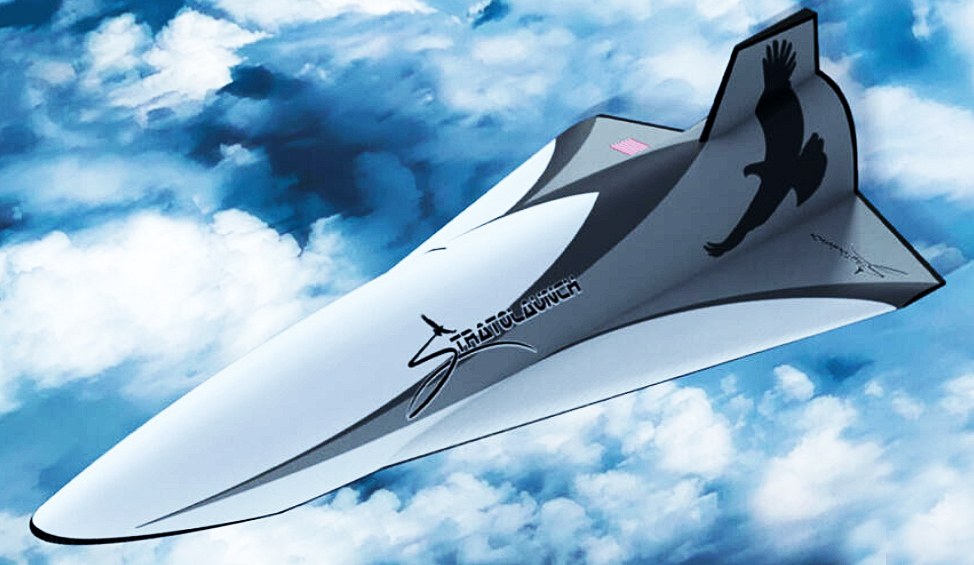 Beyond Talon-A, Stratolaunch is developing a larger hypersonic vehicle named Talon-Z. A longer-term objective is to develop the Black Ice fully reusable space plane that will be able to fly payloads and crew to orbit and return them to Earth for a landing at a conventional airport. The initial design will be optimized for unmanned cargo launch and return missions. A follow-on manned version will be optimized for transporting crews and cargo to and from orbit.
Stratolaunch's planned family of aerospace vehicles is shown in the following graphic.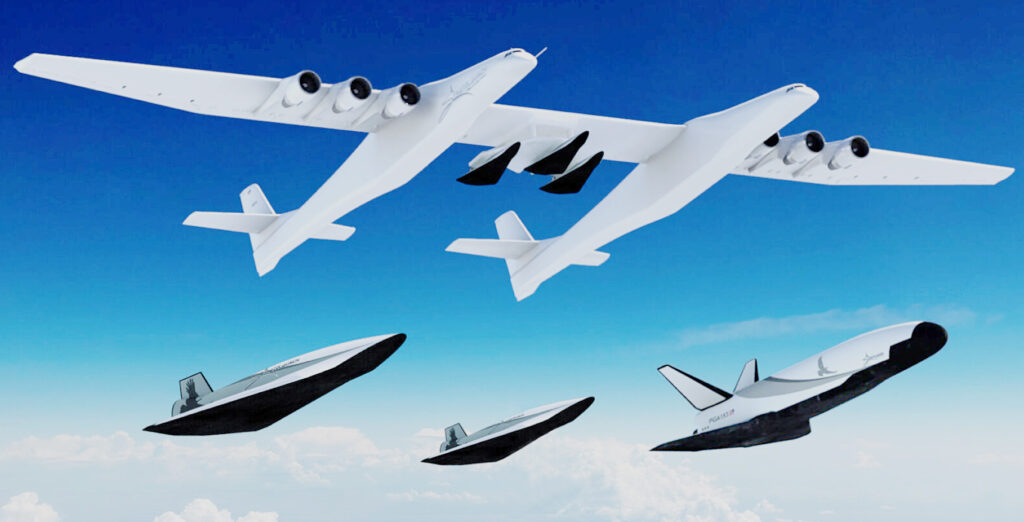 If you're interested, you can subscribe to the Stratolaunch newsletter on their website.
For more information: