Peter Lobner
RankingTheWorld has created another fascinating timeline video, this one ranking the top 15 companies in the United States by revenue from 1954 to 2018. RTW explains that "the data is taken from the annual Fortune 500 list. Fortune includes in its list all public and private companies that file financial statements with the government, and are incorporated and operate in the U.S." You'll find their video here:
Within each calendar year, you'll see quite a bit of volatility in the relative positioning within the top 15 companies, often with some companies falling below the top 15 threshold and new firms arriving to take their places.
Through the 64 years of data, the changing complexion of U.S. industry is evident:
Decline in big manufacturing, with GM dropping from #3 to #13, Ford dropping from #4 to #12, and the loss of US Steel, General Electric, Bethlehem Steel and DuPont from the top 15 list.
Loss of food companies from the top 15 by the 1970s: Armour and Swift & Company
Rapid rise of technology firms that weren't even among the top 15 in 2010: Apple, Amazon & Alphabet (Google's parent).
Rapid rise in healthcare related service providers since 2010: UnitedHealth Group, McKesson, CVS & AmeriSource Bergen.
Rise of big retailers since 2000: Walmart & Costco
Persistence of some petrochemical companies: Exxon Mobile (#2 in 1954 and in 2018) & Chevron
Following are screenshots from the RTW video that show an instant in the starting and ending years (1954 & 2018) and at the start of each decade in between.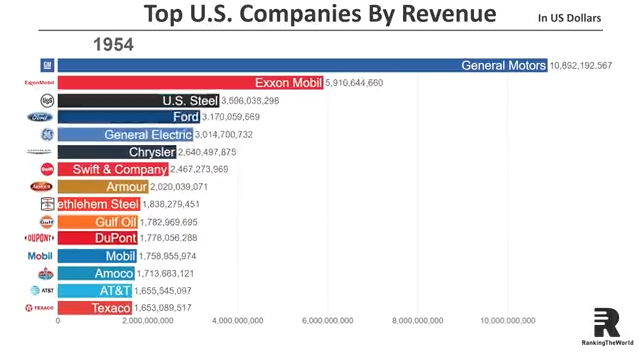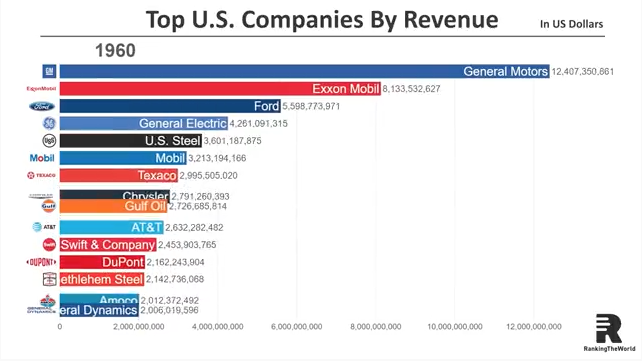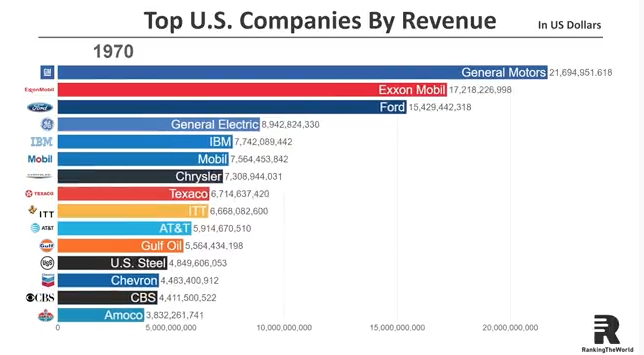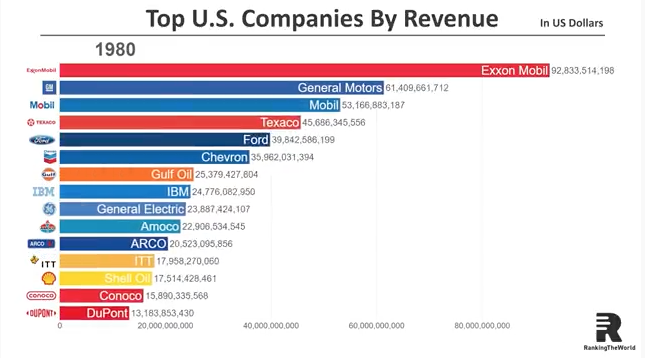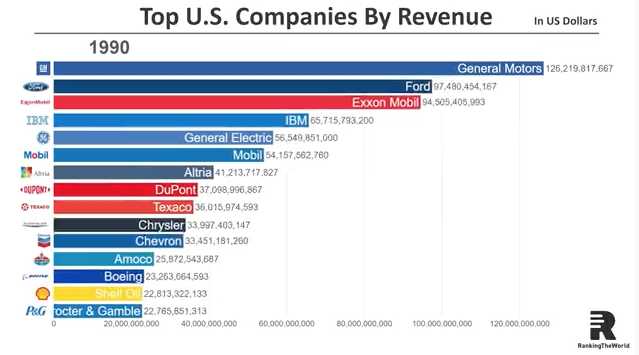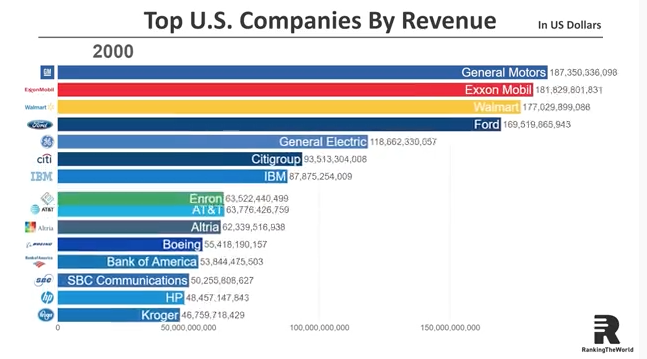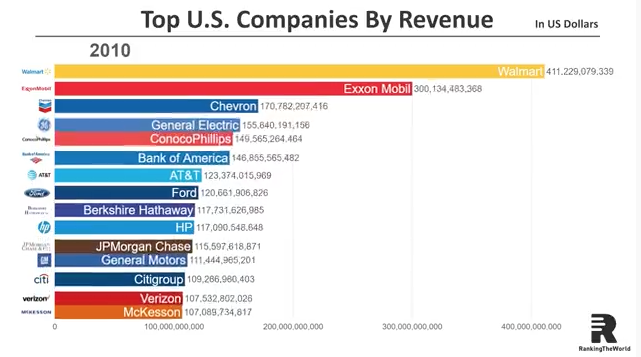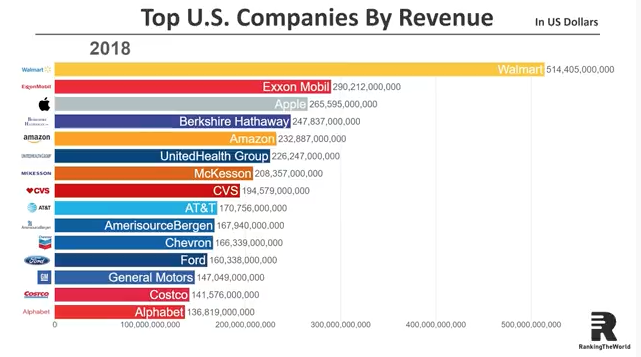 I think you'll enjoy RTW's five-minute video. The detailed action happens quickly, so remember that you can use the YouTube Settings control to adjust playback speed.
Thanks to Lyncean member Mike Spaeth for letting me know about this RTW timeline video.
You can watch all of RTW's videos on their YouTube channel here: https://www.youtube.com/channel/UCFRoQ_PH8Ho5bUQb443PPqw