Peter Lobner
The BLOODHOUND Project bills itself as an international education initiative focused around a 1,000 mph World Land Speed Record attempt.
"The primary objective of the Project is to inspire the next generation to pursue careers in science, engineering, technology and math – by demonstrating how they can be harnessed to achieve the impossible, such as a jet and rocket powered car capable of setting a new World Land Speed Record."
Since my first post in the BLOODHOUND Project on 2 March 2015, the project team has made great progress in designing, developing, constructing and testing the BLOODHOUND SSC (supersonic car) and its many components and systems. This will be a very interesting year as the BLOODHOUND Project works up to a world land speed record attempt currently planned for November 2017 on Hakskeen Pan in South Africa.
You'll find the BLOODHOUND website, with its many resources, at the following link:
You can subscribe to the BLOODHOUND newsletter here:
http://www.bloodhoundssc.com/newsletter-signup
The project team has established an extensive video record of their work on YouTube. Starting at their YouTube home page at the following link, you can navigate through a very interesting video library.
https://www.youtube.com/channel/UCsBrBl7xmnNBkosxCeHGqPA
On 9 January 2017, the BLOODHOUND Project announced that they had launched a new series of short video programs that will take viewers through the inner workings of the land speed record car. The first video in the Anatomy of the Car series is at the following link:
https://www.youtube.com/watch?v=0bfL2XC0Fa0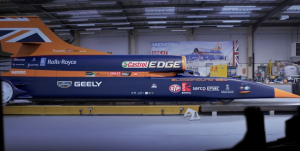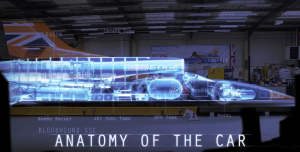 Source, both images: The BLOODHOUND Project
You can subscribe to the BLOODHOUND videos directly on their YouTube home page.
I hope you will share my enthusiasm for this inspirational international project and take time to understand the remarkable systems integration work being done by the BLOODHOUND Project.