Peter Lobner
I've reported previously on the Bloodhound LSR (land speed record) car in 2015, 2017, and lastly in 2019 when driver Andy Green made a series of high-speed test runs on the Hakskeen Pan in the Kalahari Desert in South Africa. On 17 November 2019, he achieved a top speed run at 628 mph (1,010 kph). The primary goal of the 2019 test campaign was to validate vehicle design and operation during high-speed runs up to 621 mph (1,000 kph). To that, the team responded, "Mission accomplished." You can read my post on the Bloodhound LSR's 2019 campaign here: https://lynceans.org/all-posts/land-speed-record-lows-and-highs-in-2019/
The 2019 test runs also were intended to provide an opportunity to fine-tune Bloodhound LSR before attempting a world land speed record run in 2020. However, lack of funds in 2020 deferred installing the Nammo rocket engine needed for the land speed record attempt. The worldwide COVID pandemic further intervened, cancelling a record attempt in 2020 and 2021.
The owner, Ian Warhurst, who had previously rescued the Bloodhound LSR from insolvency and then funded the 2019 high-speed tests, put the vehicle up for sale in January 2021. On 17 May 2021, the Bloodhound LSR team and the Coventry Transport Museum in Coventry, UK, announced the Bloodhound LSR jet car had moved into a new home in the museum where it is now on public display as part of the Biffa Award Land Speed Record Exhibition.
The Bloodhound LSR team reported, "….the sponsorship team are busy raising the funding required to attempt a new world land speed record, with a speed above 800mph. Once the required funding and investment has been raised, Bloodhound will leave the museum and be prepared for the record-breaking campaign."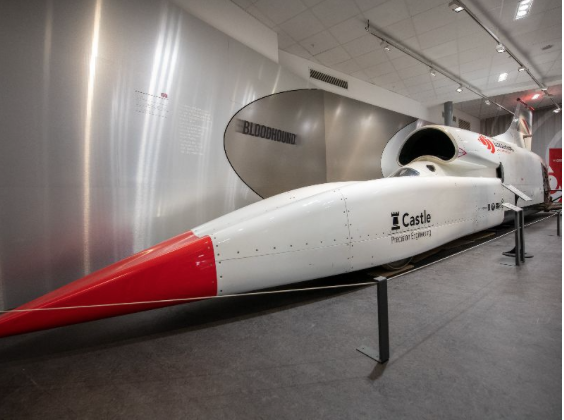 In the Biffa Award Land Speed Record Exhibition at the Coventry Transport Museum, Bloodhound LSR joins two UK world land speed record holders: Thrust2 and ThrustSSC.
On 4 October 1983, Richard Noble drove the Thrust2 to a world land speed record two-way average speed of 633.468 mph (1,019.468 kph) in the Black Rock Desert in Nevada, USA.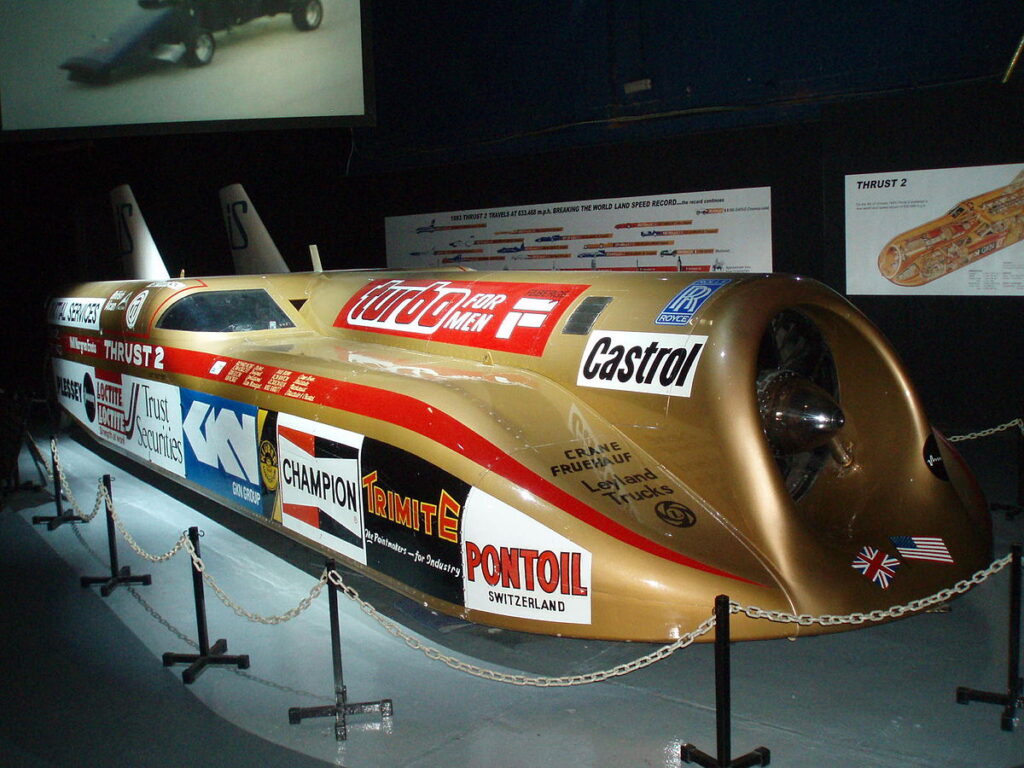 On 15 October 1997, Andy Green drove the ThrustSSC to a new land speed record and broke the sound barrier with a speed of 763mph (Mach 1.020, 1,228 kph) in the Black Rock Desert. This occurred 50 years after Captain "Chuck" Yeager, flying the Bell X-1 rocket-powered aircraft, made the first supersonic flight on 14 October 1947.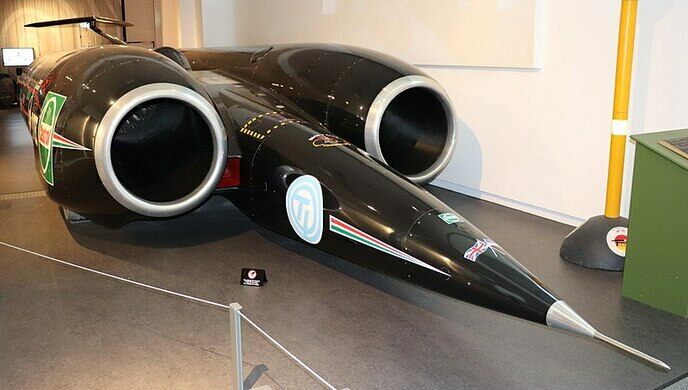 Now would be a good time to visit the Coventry Transport Museum (https://www.transport-museum.com).