Peter Lobner
Orbital Marine Power (https://orbitalmarine.com) is developing a large, moored tidal turbine, the O2, which they claim is the most powerful tidal turbine in the world. The O2 soon will be deployed at sea off the Orkney Islands, northeast of Scotland.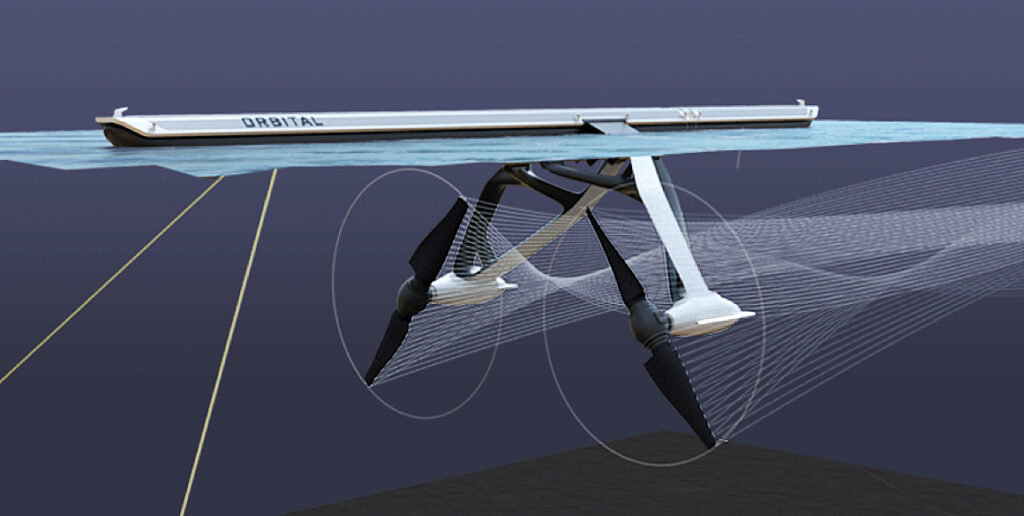 Key features of the O2 tidal turbine are:
74 meter (243 ft) tubular steel hull with fore and aft mooring connections.
Hydraulically-actuated steel legs extending from the hull support the generator nacelles and rotors that are deployed underwater after the hull has been moored using a four-point mooring system.
Two 20 meter (65.6 ft) diameter, 2-bladed rotors give the O2 more than 600 m2 (6,458 ft2) of swept area to capture flowing tidal energy.
Blade pitch control enables bi-directional operation of the turbines with the hull in a fixed moored position (the hull doesn't swing with the tide).
Each rotor drives a 1 MWe generator housed in the nacelle.
Power is delivered to shore by a submarine cable.
Here are three short videos that will give you a quick introduction to this remarkable machine: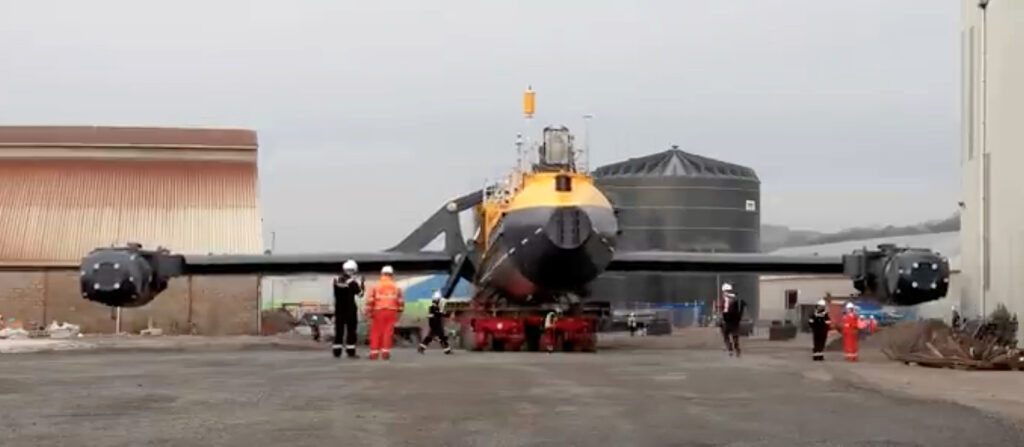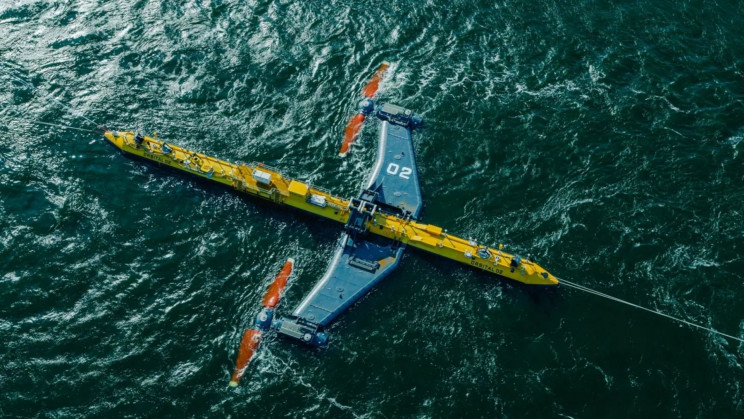 If the O2 demonstration proves to be successful, Orbital Marine Power plans to develop and deploy larger tidal turbines in the future.
So, what does the O2 tidal turbine have in common with an airship? The Aeromodeller II airship design developed by Belgian engineer Lieven Standaert implements an airborne mooring as a means to generate power using two wind turbines while remaining aloft.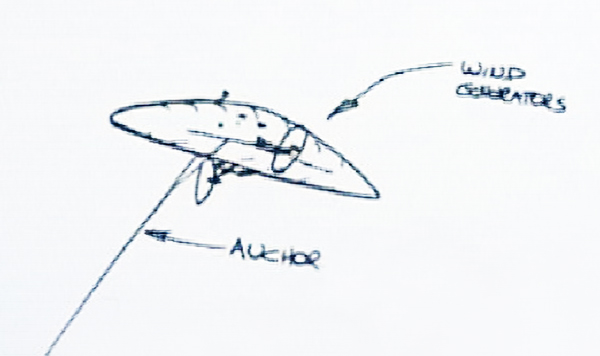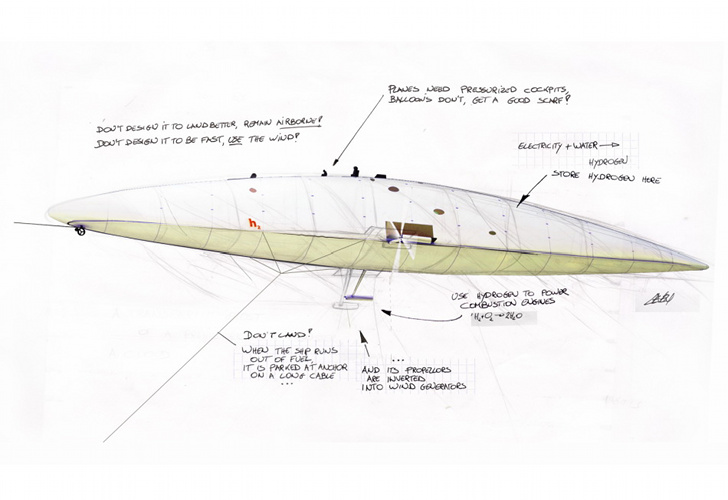 Both the O2 tidal turbine and the Aeromodeller II airship are buoyant vehicles in their respective media (water and air, respectively) and both are designed to extract power from that medium while moored (or tethered). Important differences are that the O2 tidal turbine is permanently moored and supplies power to users on land. The Aeromodeller II drops its anchor periodically to recharge its own power system while tethered and then raises its anchor to continue its journey. You'll find more information on the Aeromodeller II airship in my separate article here: https://lynceans.org/wp-content/uploads/2019/08/Aeromodeller-2-converted1.pdf