Peter Lobner, Updated 29 September 2021
That's the title of my favorite Moody Blues album. It's also the current status of commercial civilian access to space.
The leading contenders are Richard Branson, with his firm Virgin Galactic Holdings, Inc., and Jeff Bezos, with his firm Blue Origin. 2021 is the year both firms plan to make their first commercial civilian sub-orbital flights with paying customers.
On 25 June 2021, the Federal Aviation Administration (FAA) granted approval of Virgin Galactic's full commercial space-launch license. The FAA also is reviewing Blue Origin's commercial space-launch license application, and final approval is expected soon. For commercial spaceflight, the FAA's primary regulatory role is to ensure that the spaceflight activity is not a hazard to the general public or other aviation activities. The FAA does not regulate the design and operating characteristics of the spacecraft, as it does for commercial aircraft. Passengers flying on commercial spacecraft must acknowledge the risk by signing a waiver….and people are lining up and will be paying hefty sums to become civilian astronauts.

Virgin Galactic
Virgin Galactic successfully completed its third manned test flight of the Spaceship II on 22 May 2021, with VSS Unity flying for the first time from New Mexico's Spaceport America, which is located in the high desert near the small town of Truth-or-Consequences. I visited Spaceport America in 2015 when it was a complete but very quiet place, with only a Spaceship II mockup. That has all changed in 2021 as Virgin Galactic completed its testing program and is now preparing for its first commercial flights.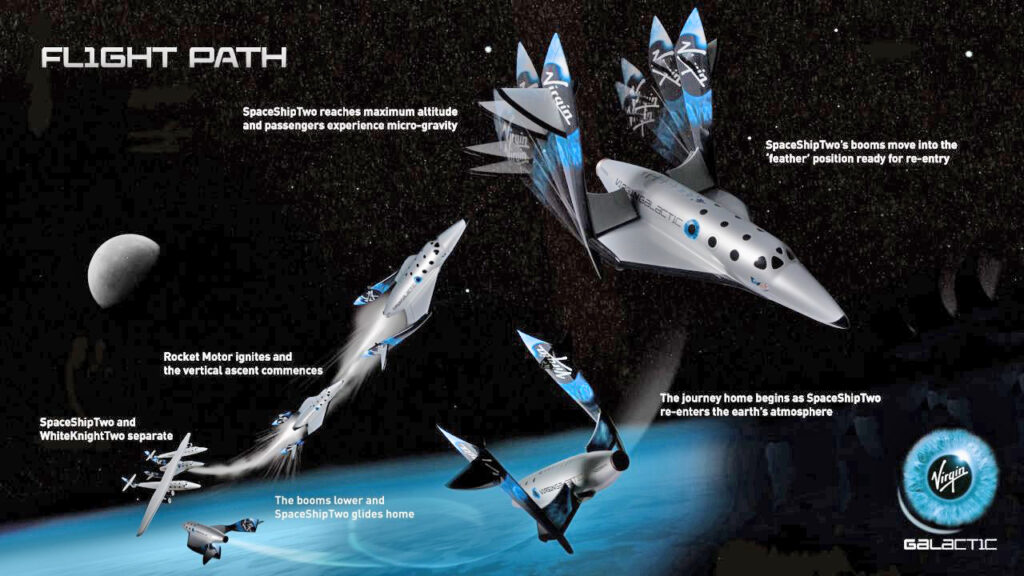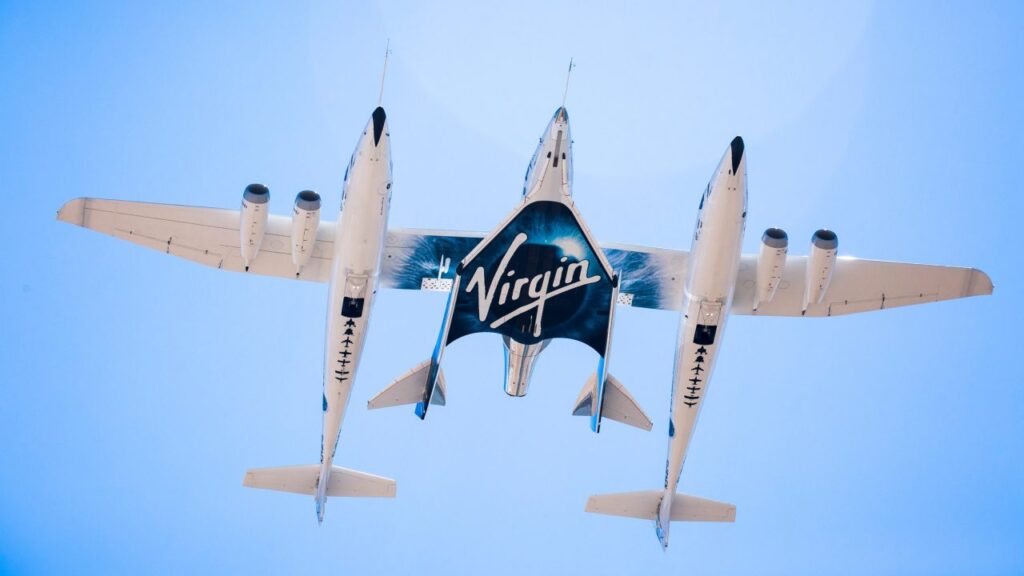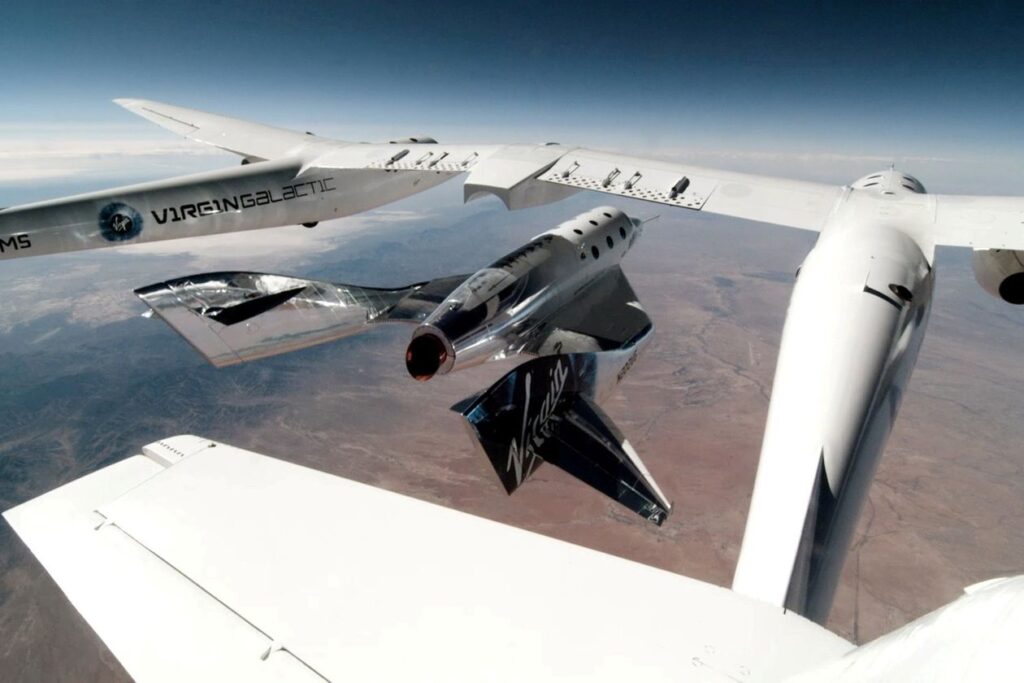 Virgin Galactic will be flying its two Spaceship II vehicles, VSS Unity and VSS Enterprise, from its base at Spaceport America. Virgin announced that the next sub-orbital flight is scheduled to occur on 11 July 2021 and Richard Branson is expected to be among the six people on board, all Virgin employees.
Virgin Galactic's long-range plan is to operate 400 flights per year, per spaceport. To achieve this goal, Virgin recently completed the first of its next generation Spaceship III vehicles, VSS Imagine, and has started manufacturing the next Spaceship III, VSS Inspire.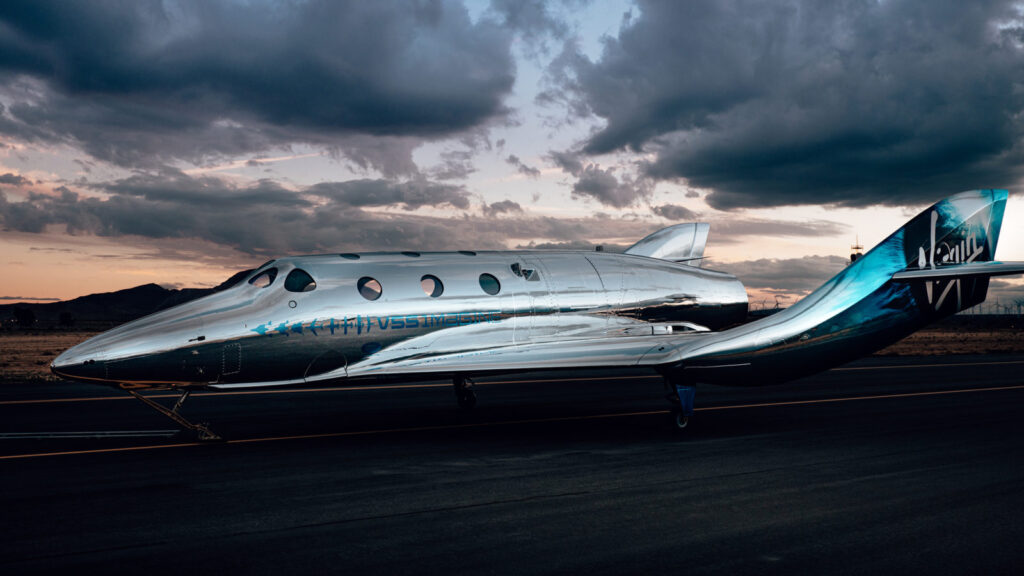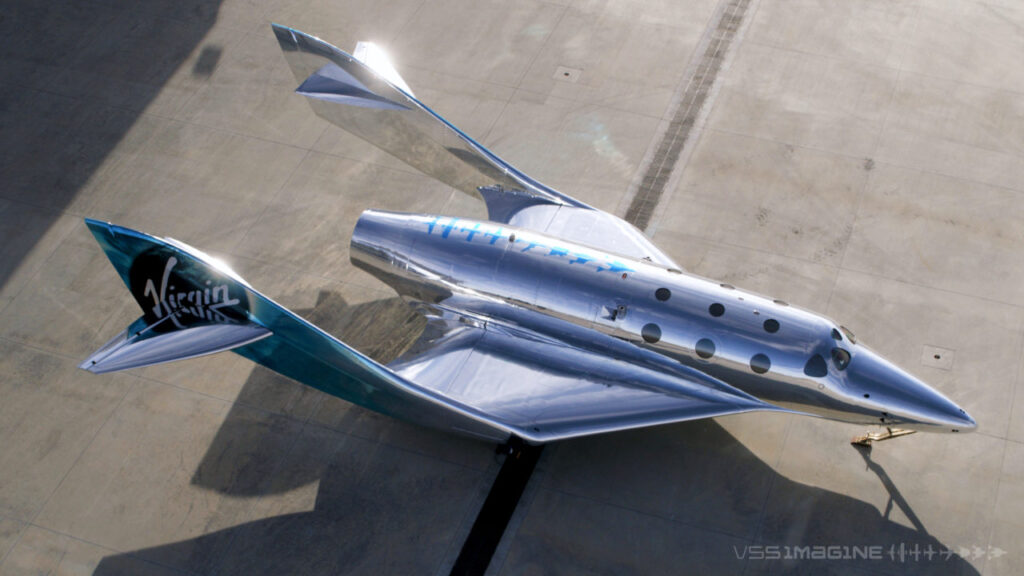 You can read the latest news on Virgin Galactic's commercial space program at the following link: http://www.virgingalactic.com/
Also check out their Virgin Galactic Press Assets webpage, here: https://pressftp.virgingalactic.com/virgingalactic/press
Blue Origin
Blue Origin's New Shepard spacecraft is named for US astronaut Alan Shepard, who made the first US sub-orbital flight on 5 May 1961 on the Mercury-Redstone 3 mission and became the second man in space (after Russian astronaut Yuri Gagarin). To date, Blue Origin has made 15 consecutive unmanned launches with successful crew capsule landings, plus a successful pad escape test in 2012.
Contingent on receiving FAA license approval, Blue Origin announced that it has scheduled its first manned flight on 20 July 2021 from its west Texas launch facility near the town of Van Horn. This is the 52nd anniversary of the Apollo 11 moon landing. The four passengers for the first New Shepard manned sub-orbital flight will be Jeff Bezos, his brother Mark, Wally Funk (who is the last surviving member of NASA's 13 female astronaut candidates for Project Mercury in the 1960s), and a fourth (as yet unnamed) passenger who won an auction by bidding $28 million for the last passenger seat. That amount will be donated to Blue Origin's foundation, Club for the Future, to inspire future generations to pursue careers in STEM and help invent the future of life in space.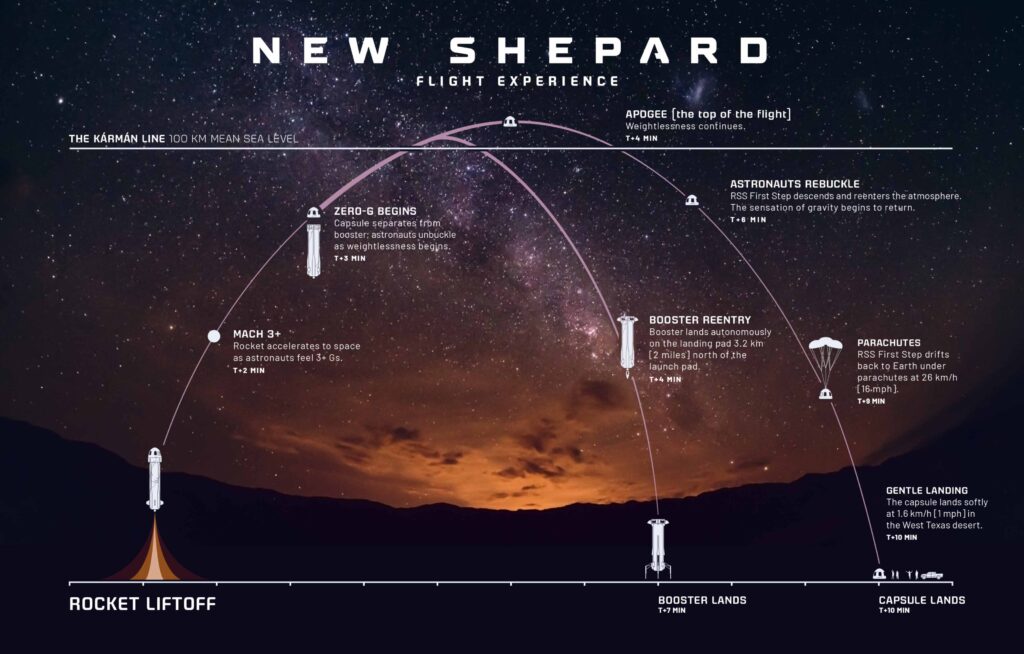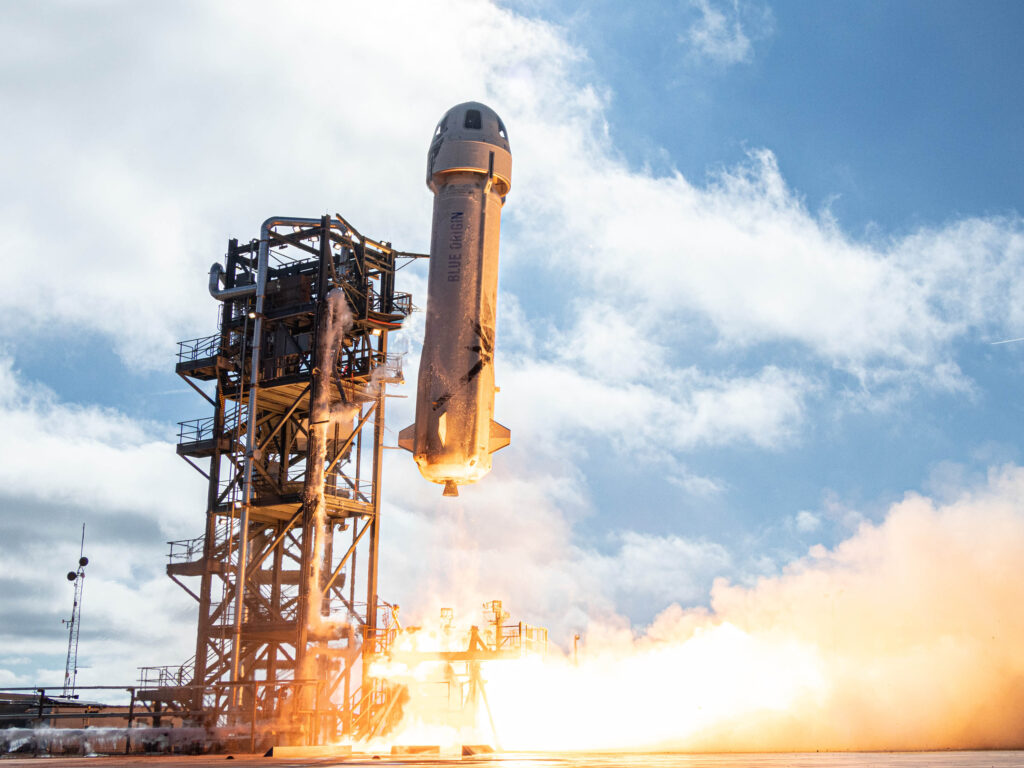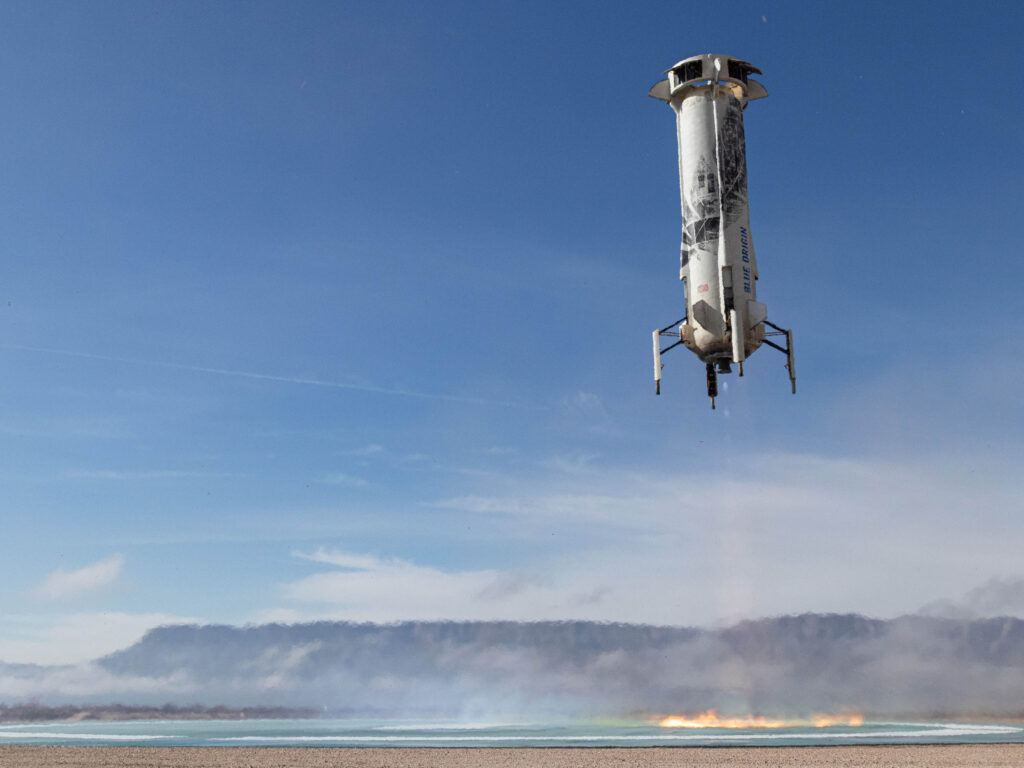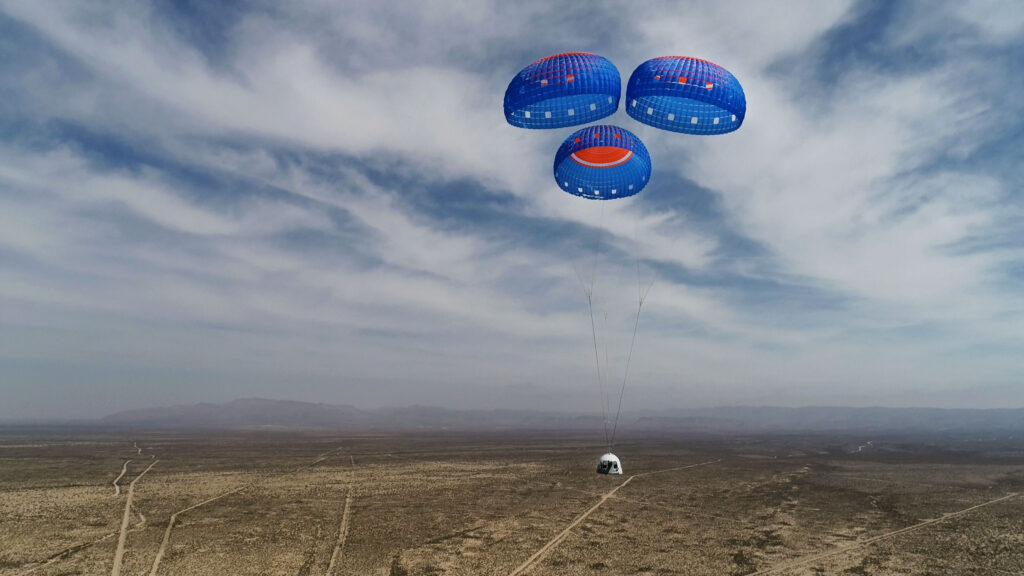 Blue Origin advertises, "This Seat Will Change How You See the World." I have no doubt that it will. Find out more by visiting the Blue Origin website at the following link: http://www.blueorigin.com
Update 3 Sep 2021: The threshold has been crossed
Congratulations to Virgin Galactic and Blue Origin for their first successful suborbital passenger flights.
On 11 July 2021, the Virgin Galactic flight named Unity 22 took off from Spaceport America with pilots Dave Mackay and Mike Masucci and four passengers: Richard Branson, Beth Moses (Virgin Galactic's chief astronaut instructor), Sirisha Bandla (VP of government affairs), and Colin Bennett (lead operations engineer). The flight reached a peak altitude of 282,000 feet (53.5 miles / 86.1 kilometers) and flew back for a landing on the runway at Spaceport America.
Virgin Galactic says that it already has more than 600 reservations at a "ticket" price of $250,000 apiece. Expensive? Yes, but such a trip was impossible to do even a year ago. Regular passenger flights are expected to start in 2022. What will the price for this type of trip into space be in a decade? Probably still pretty expensive, but this is just a first step in democratizing space.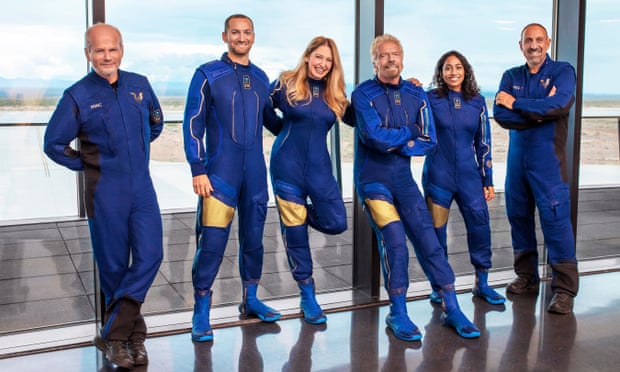 On 20 July 2021, the FAA Office of Commercial Space Transportation issued an order revising their criteria for its FAA Commercial Space Astronaut Wings Program. SpaceNews reported: "According to the order, the FAA will award wings to commercial launch crew members who meet the requirements in federal regulations for crew qualifications and training, and fly on an FAA-licensed or permitted launch to an altitude of at least 50 miles (80 kilometers). The order also requires those crew members to have demonstrated 'activities during flight that were essential to public safety, or contributed to human space flight safety.' The last provision is new in the order."
Commercial Space Astronaut Wings previously were awarded to Dave Mackay, Mike Masucci and Beth Moses for their roles as crew during flight testing of Spaceship II. The first commercial astronaut wings were awarded in 2004 to Virgin Galactic pilots for Spaceship I, Mike Melvill and Brian Binnie.
The FAA approved Blue Origin's flight on 12 July, one week before the 20 July 2021 launch date. The autonomous New Shepard vehicle does not have a pilot or crew. The 20 July flight carried four passengers: company founder Jeff Bezos, his brother Mark, former astronaut candidate Wally Funk and Oliver Daemen. The flight reached a maximum altitude of 351,000 ft (66.5 miles / 107 kilometers), above the Kármán Line at 62 miles / 100 kilometers above mean sea level. None will likely meet the updated FAA criteria for commercial astronaut wings.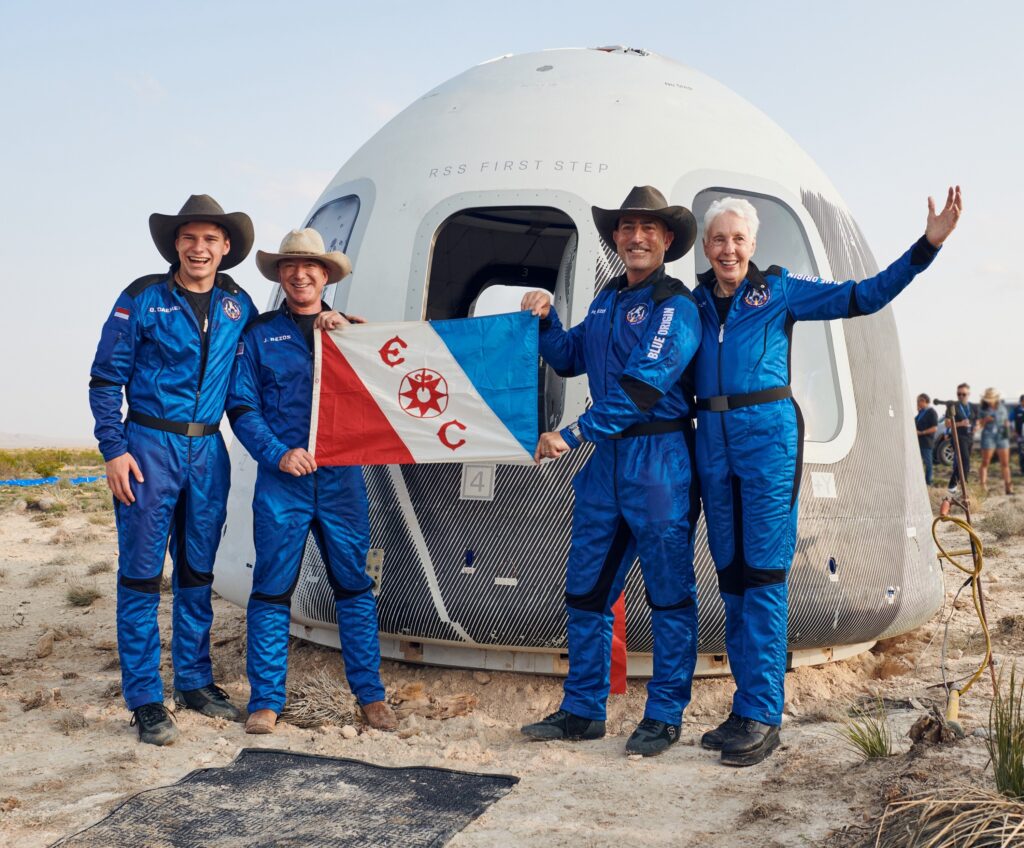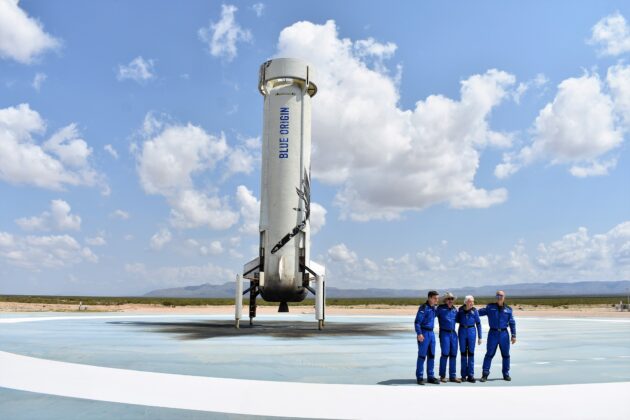 I'm looking forward to a day when suborbital flights are commonplace and orbital tourism is becoming a reality. This day is not far away.
Update 29 Sep 2021: Virgin Galactic cleared to resume flights
Virgin Galactic reported: "The FAA today advised Virgin Galactic that the corrective actions proposed by the Company have been accepted and conclude the FAA inquiry, which began August 11, 2021. They include:
Updated calculations to expand the protected airspace for future flights. Designating a larger area will ensure that Virgin Galactic has ample protected airspace for a variety of possible flight trajectories during spaceflight missions.
Additional steps into the Company's flight procedures to ensure real-time mission notifications to FAA Air Traffic Control."
Best wishes to Virgin Galactic and Blue Origin as they continue to develop their paths for private access to space.
For more information